Dreamforce is an annual user conference hosted by 

Salesforce 

in downtown San Francisco, bringing together thought leaders, industry pioneers and thousands of IT professionals over a four day span. Members of Salesforce's customer base attend the conference to hear keynote addresses, learn about new products, attend training sessions, network with peers and earn certifications. With more than 2,700 sessions and thousands of live solutions from the world's largest cloud ecosystem, Dreamforce has tailored content specific to every industry, role, and company size.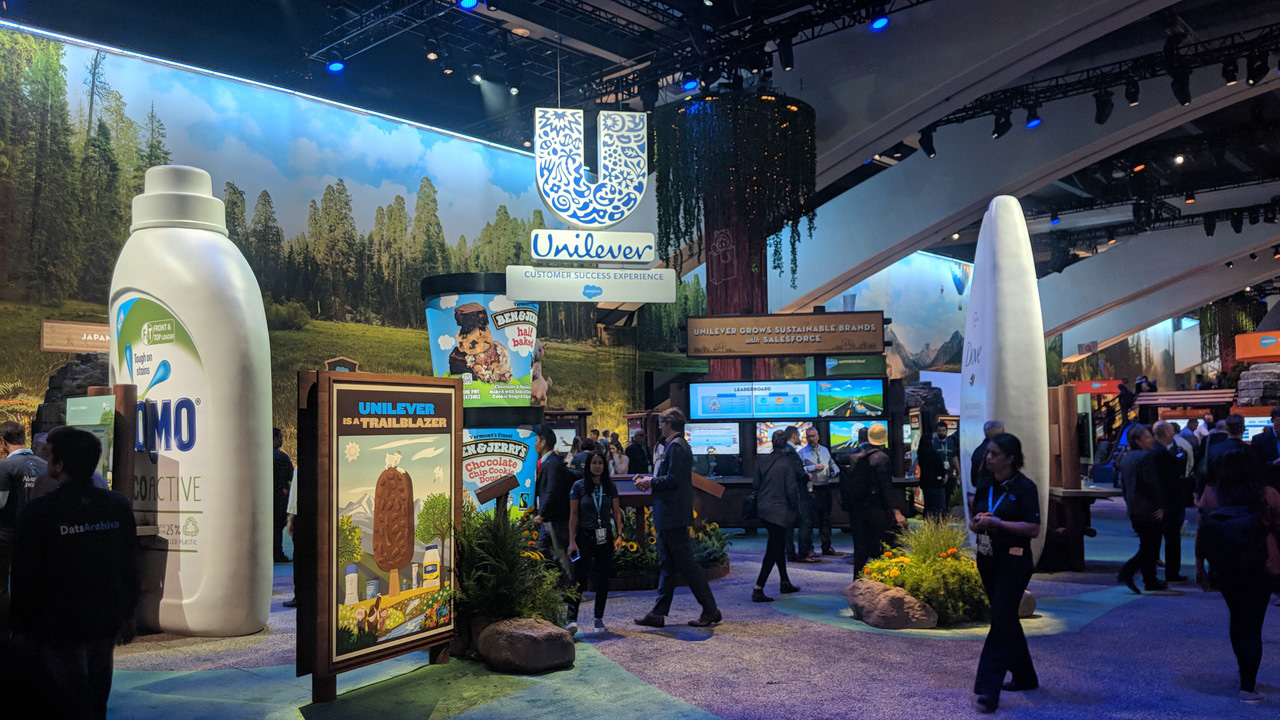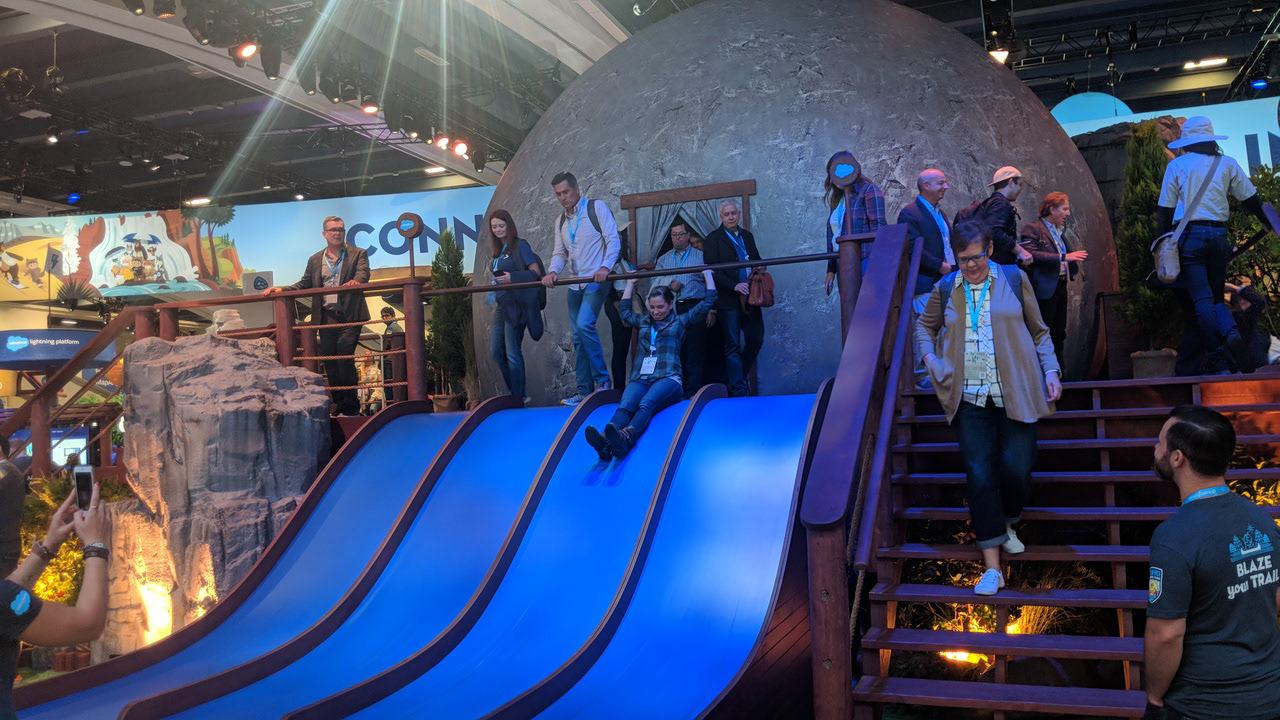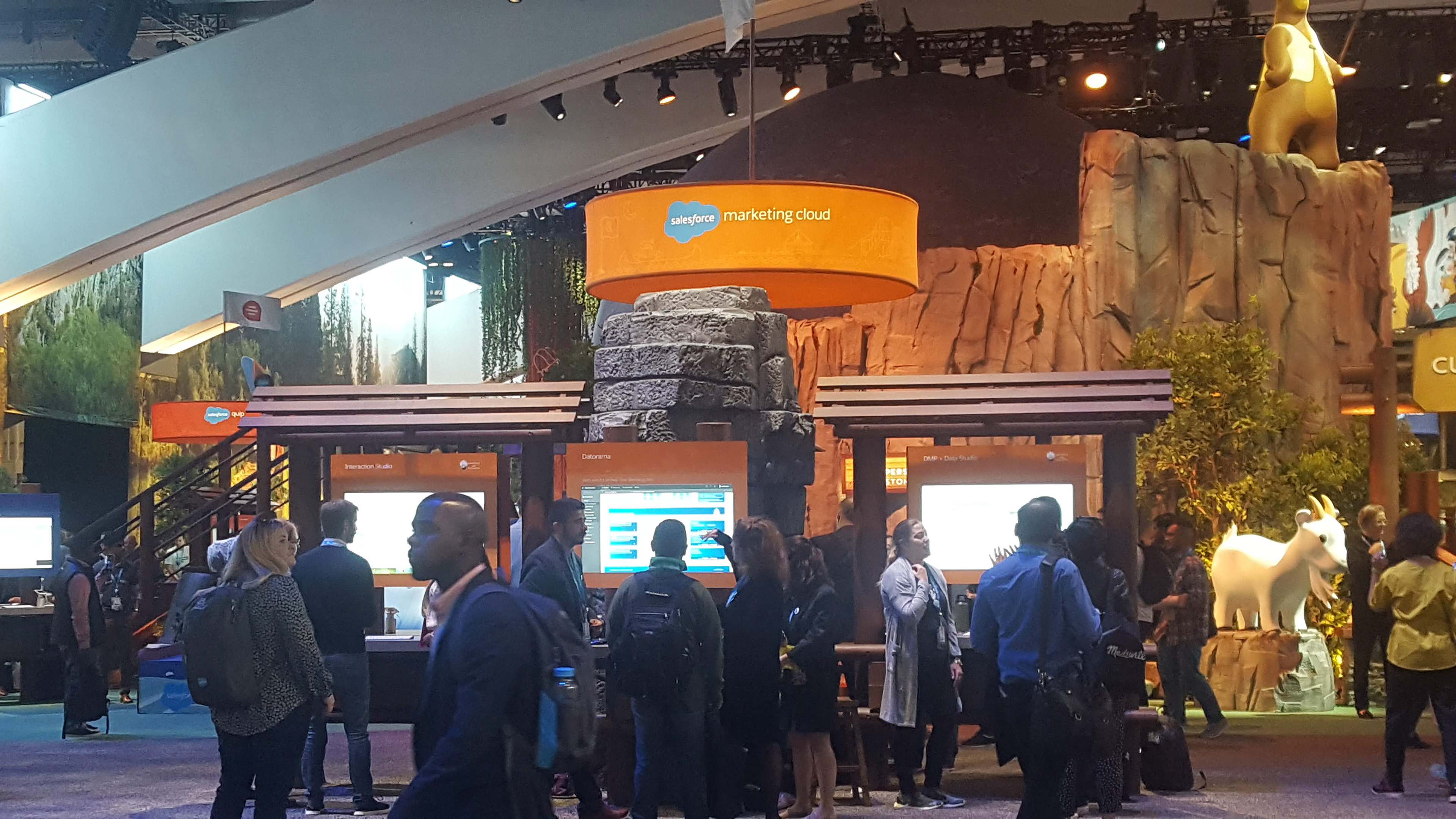 The Dreamforce Campground is a 40,000 square feet experience in the middle of the Customer Success Expo. It is a one-stop-shop to learn about top industries, customers, and the entire Customer Success Platform. You can get up close and personal with Retail & Consumer Goods demos to learn how to personalize shopper marketing, deliver any channel service, optimize retail execution, and transform B2B commerce. Booths and activations feature industry leaders, experts, customers, and product marketers.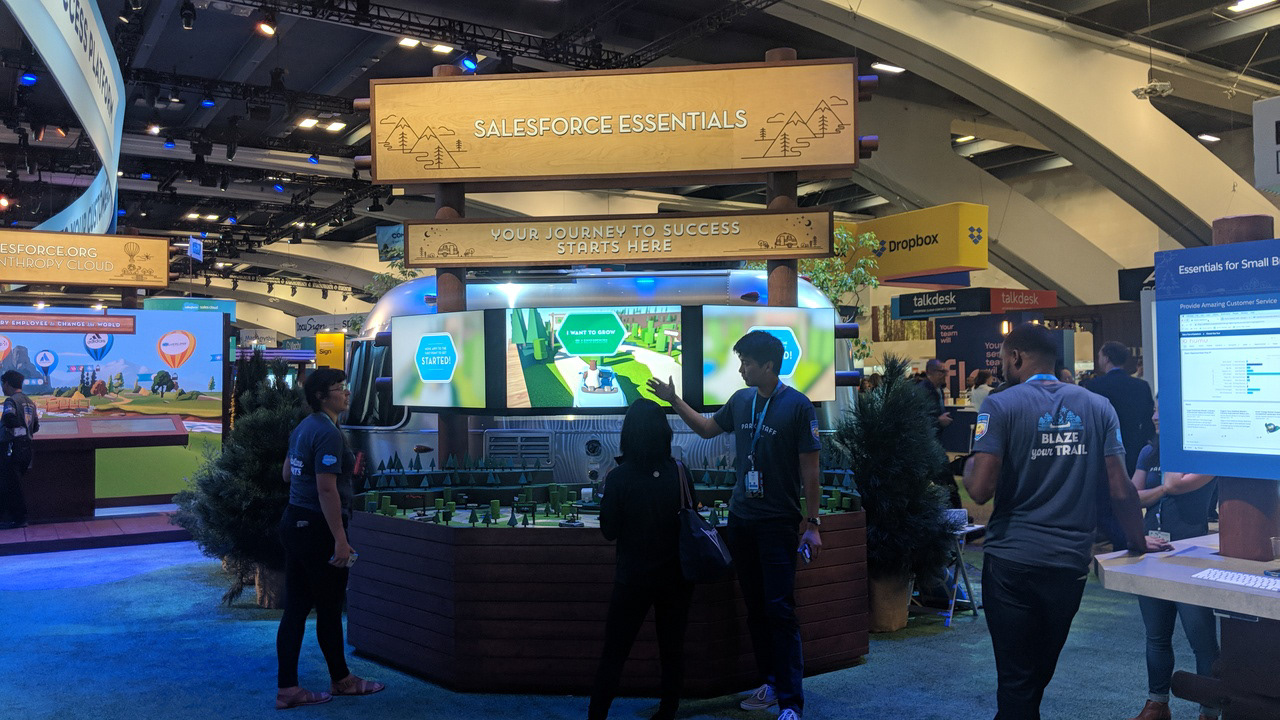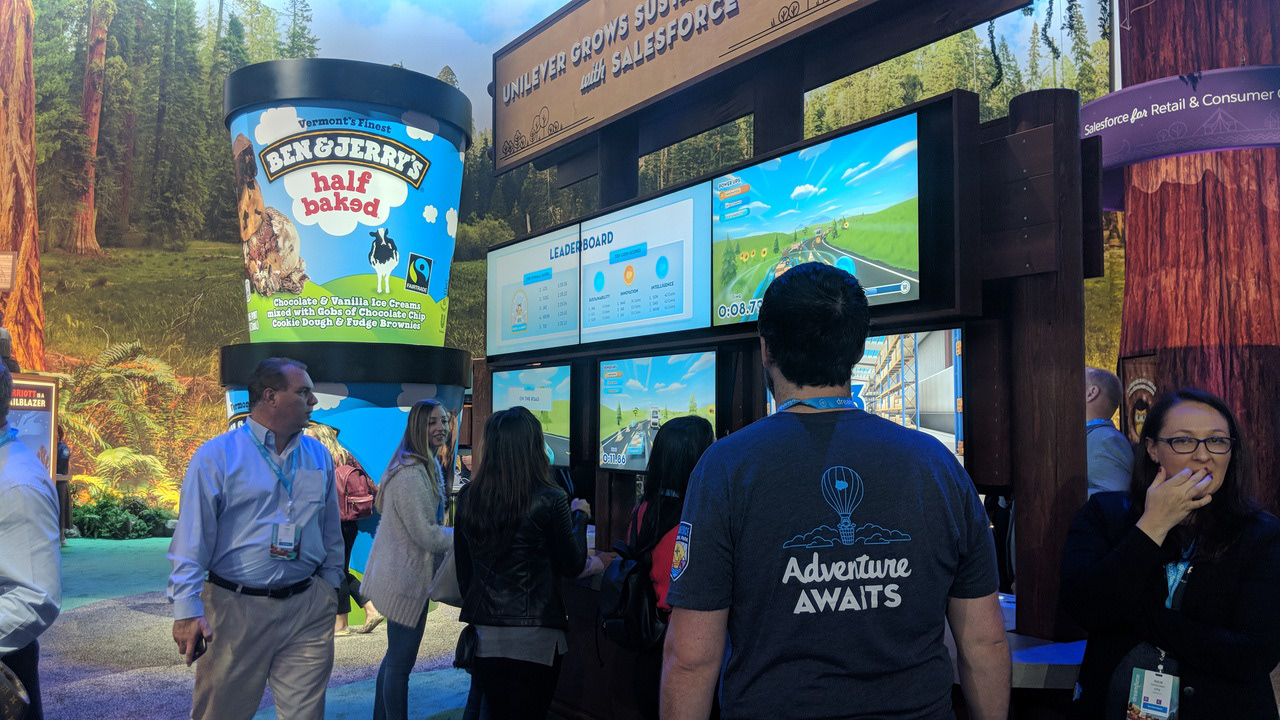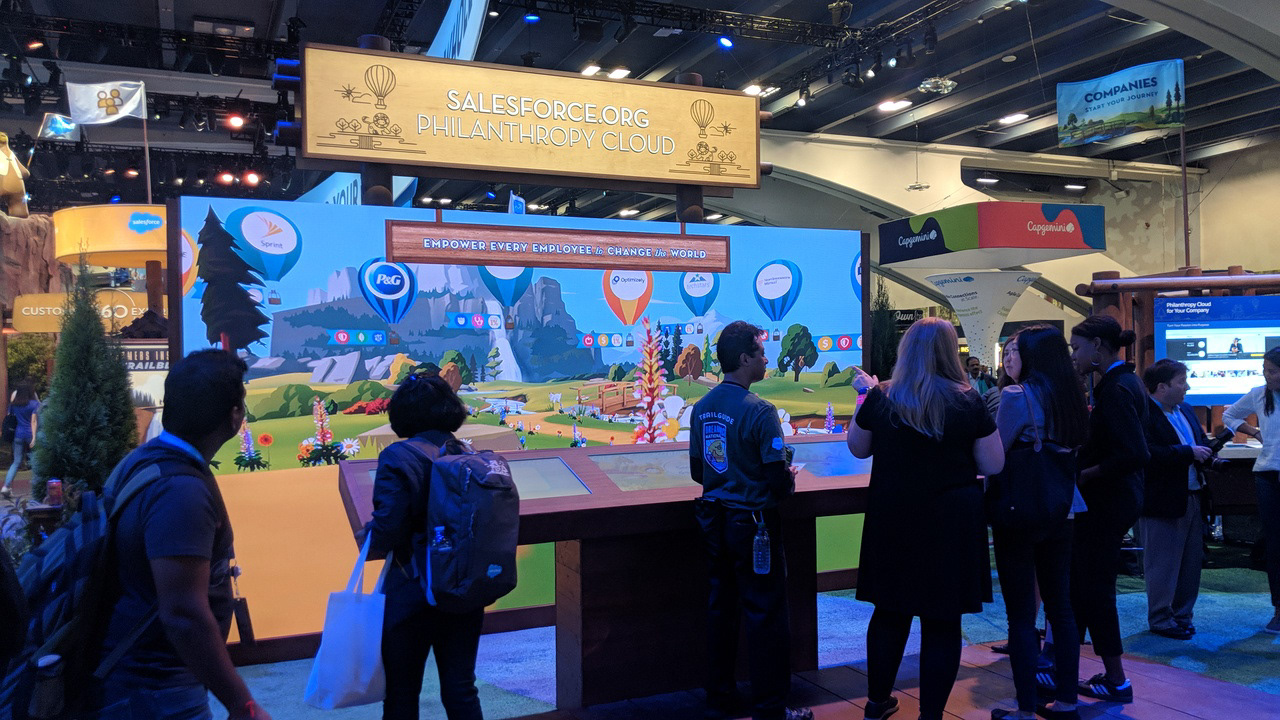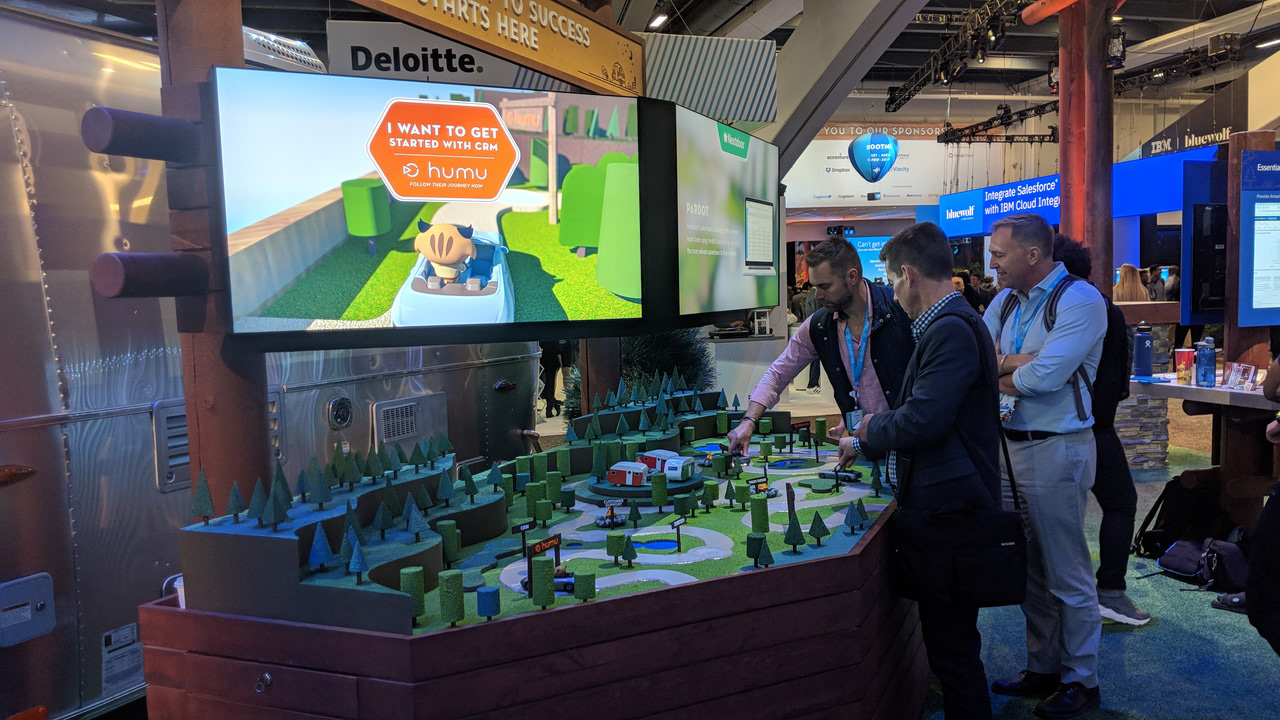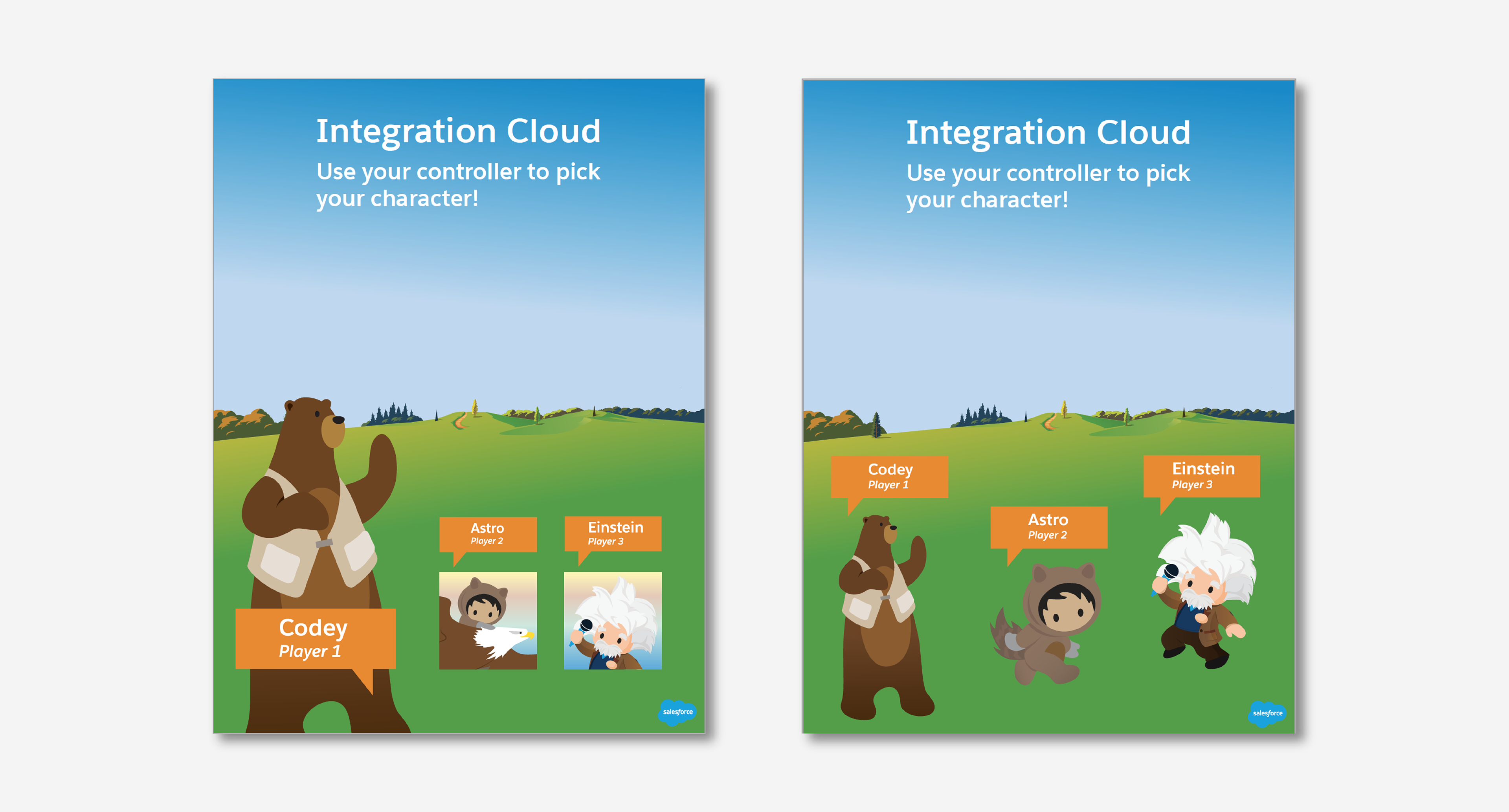 Initial game screen prototypes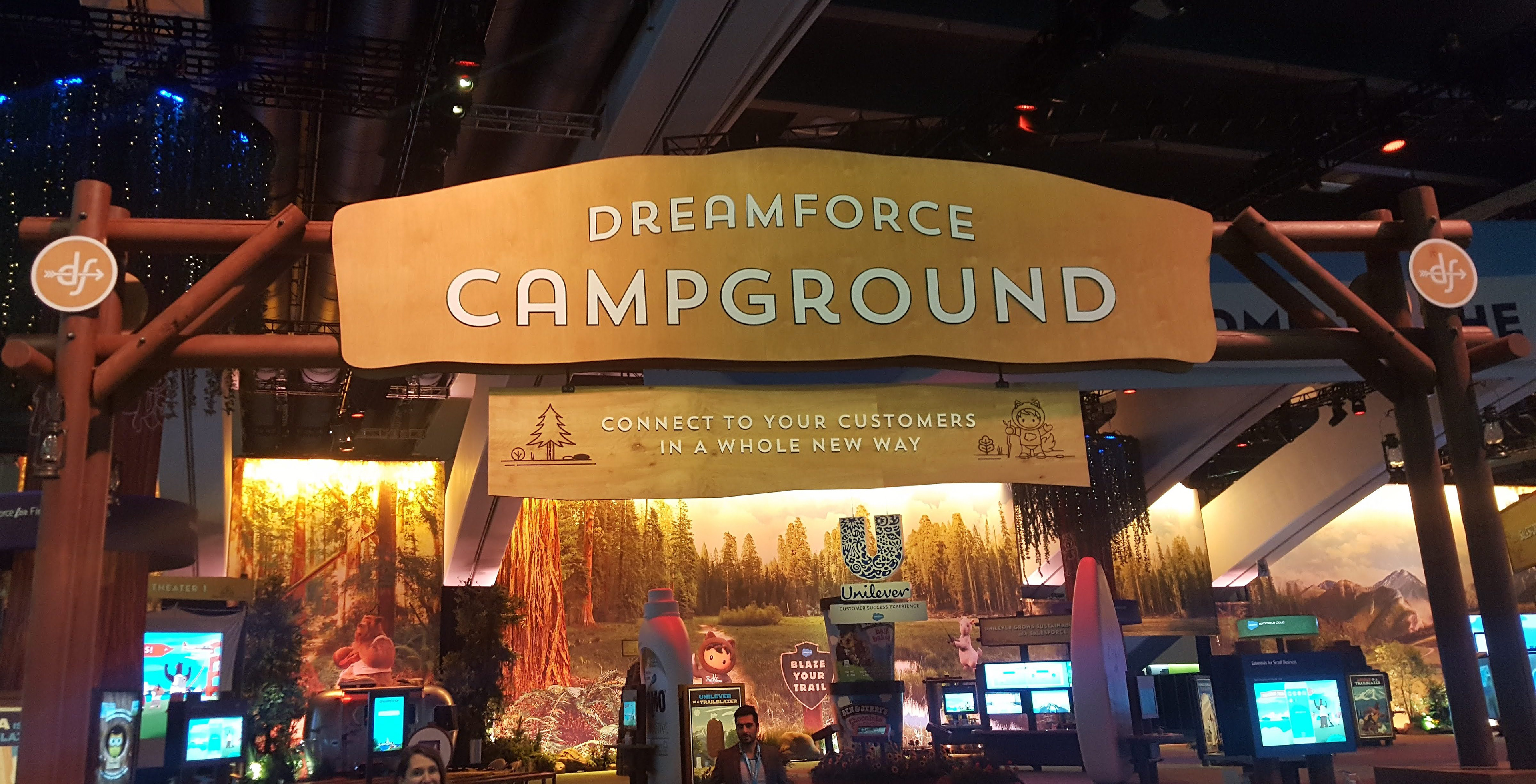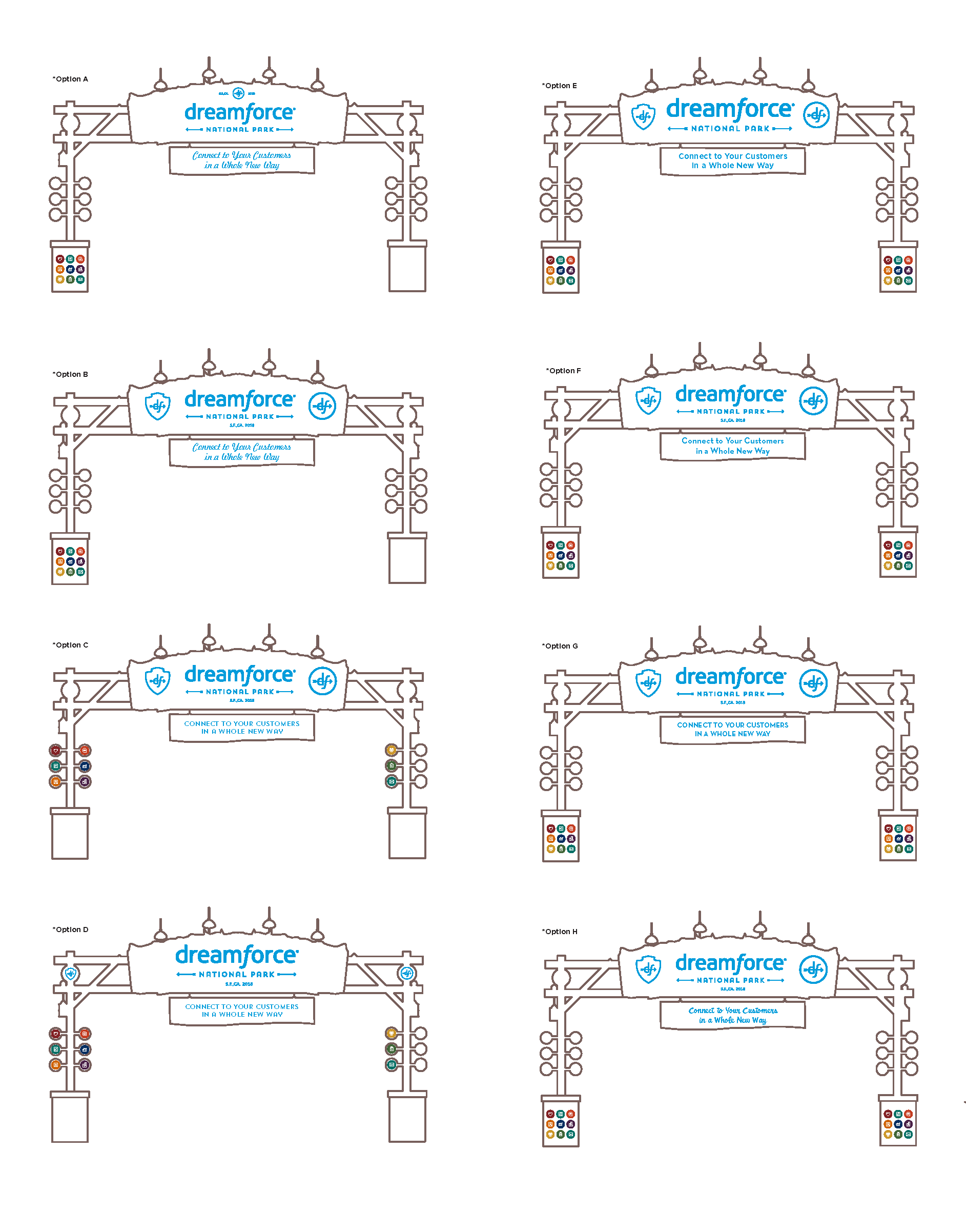 Campground entry sign + initial explorations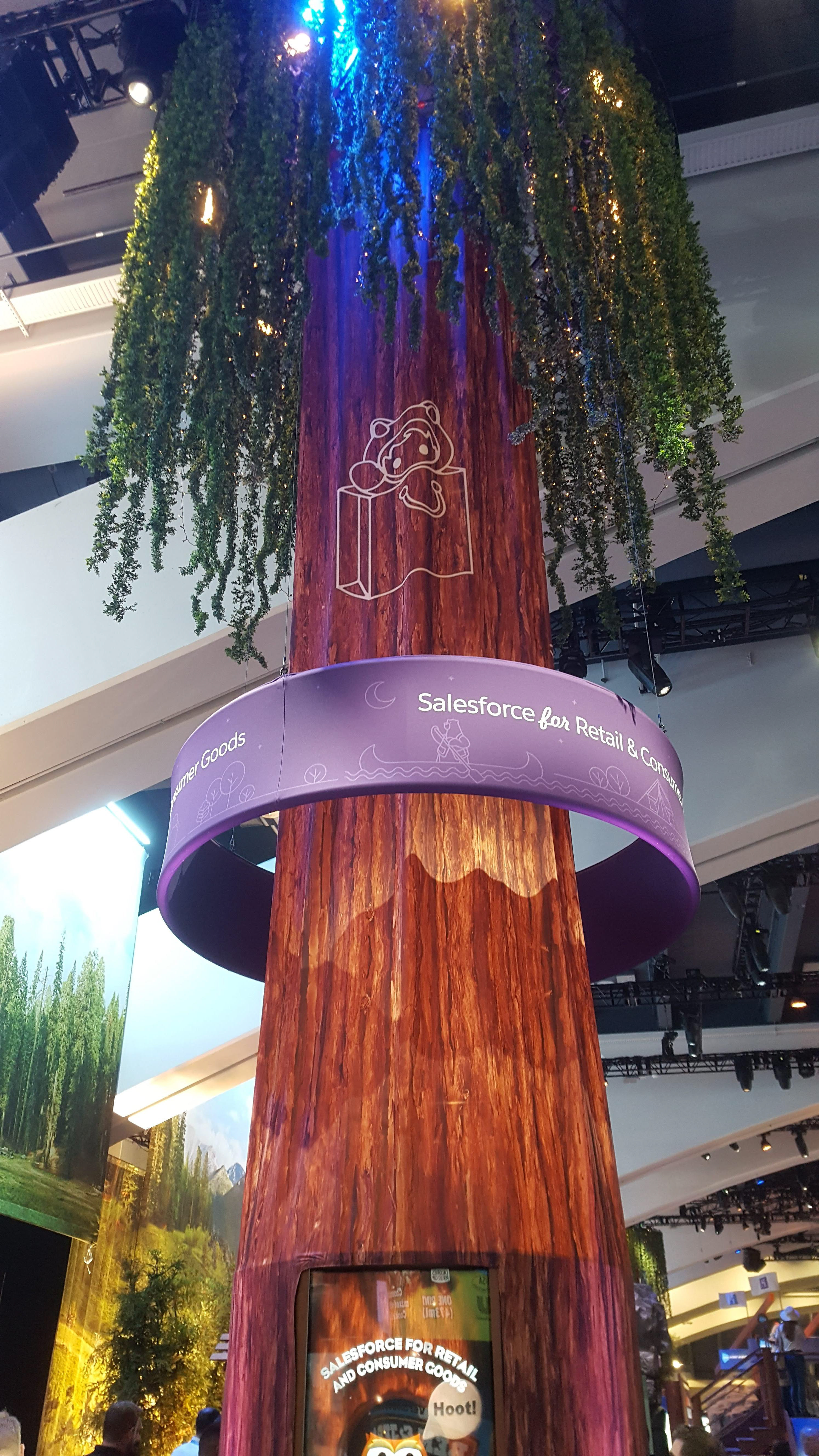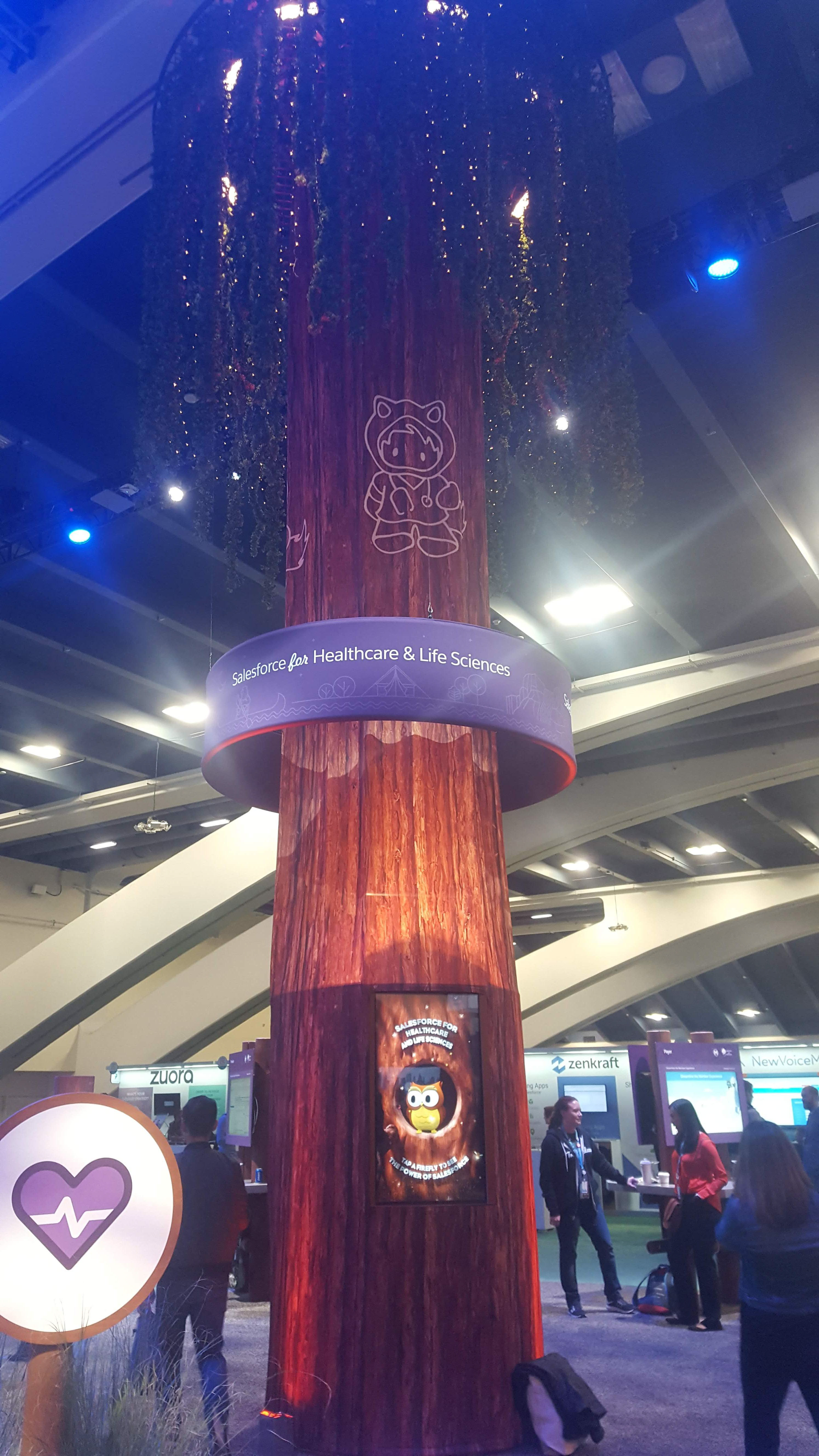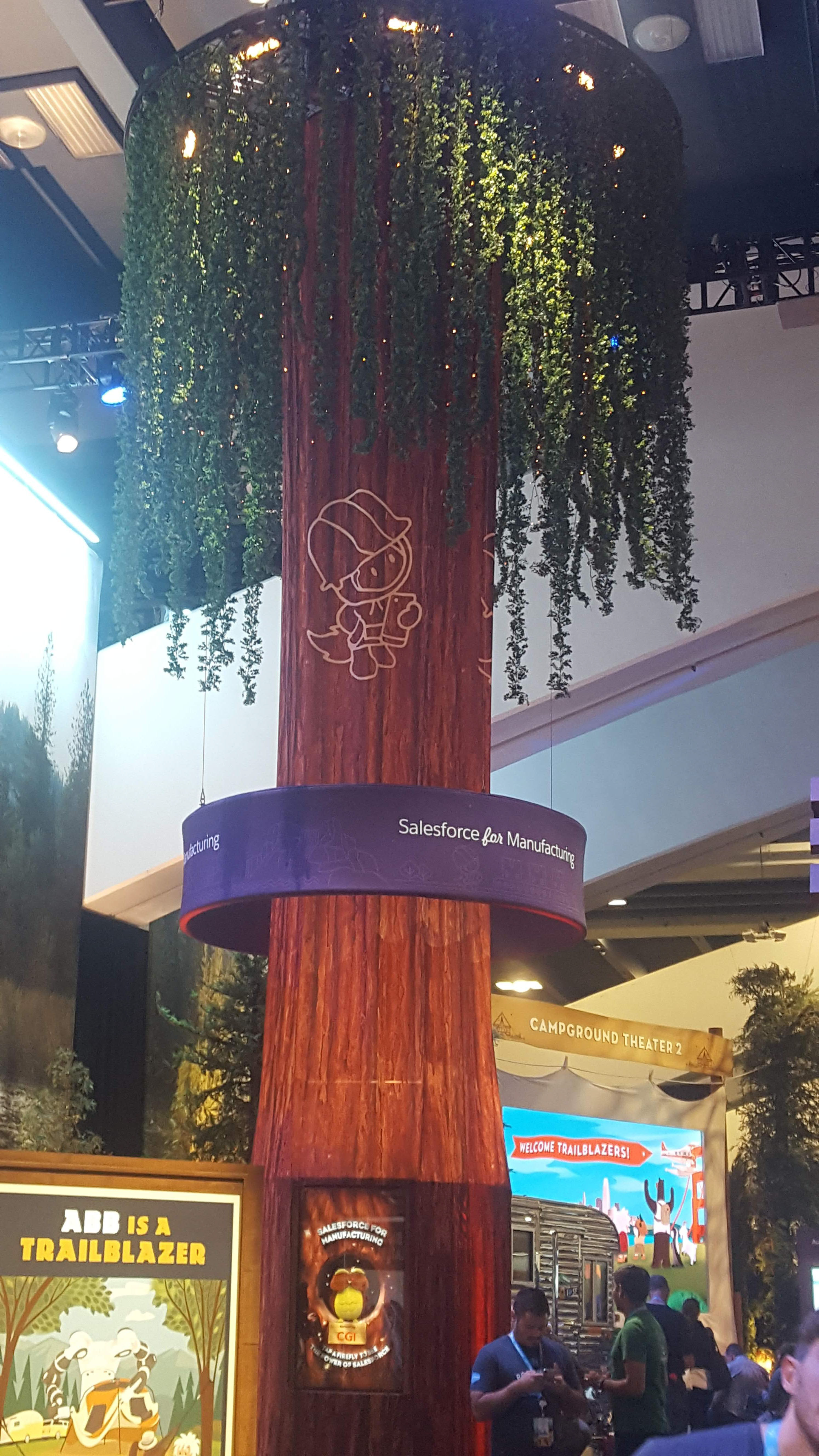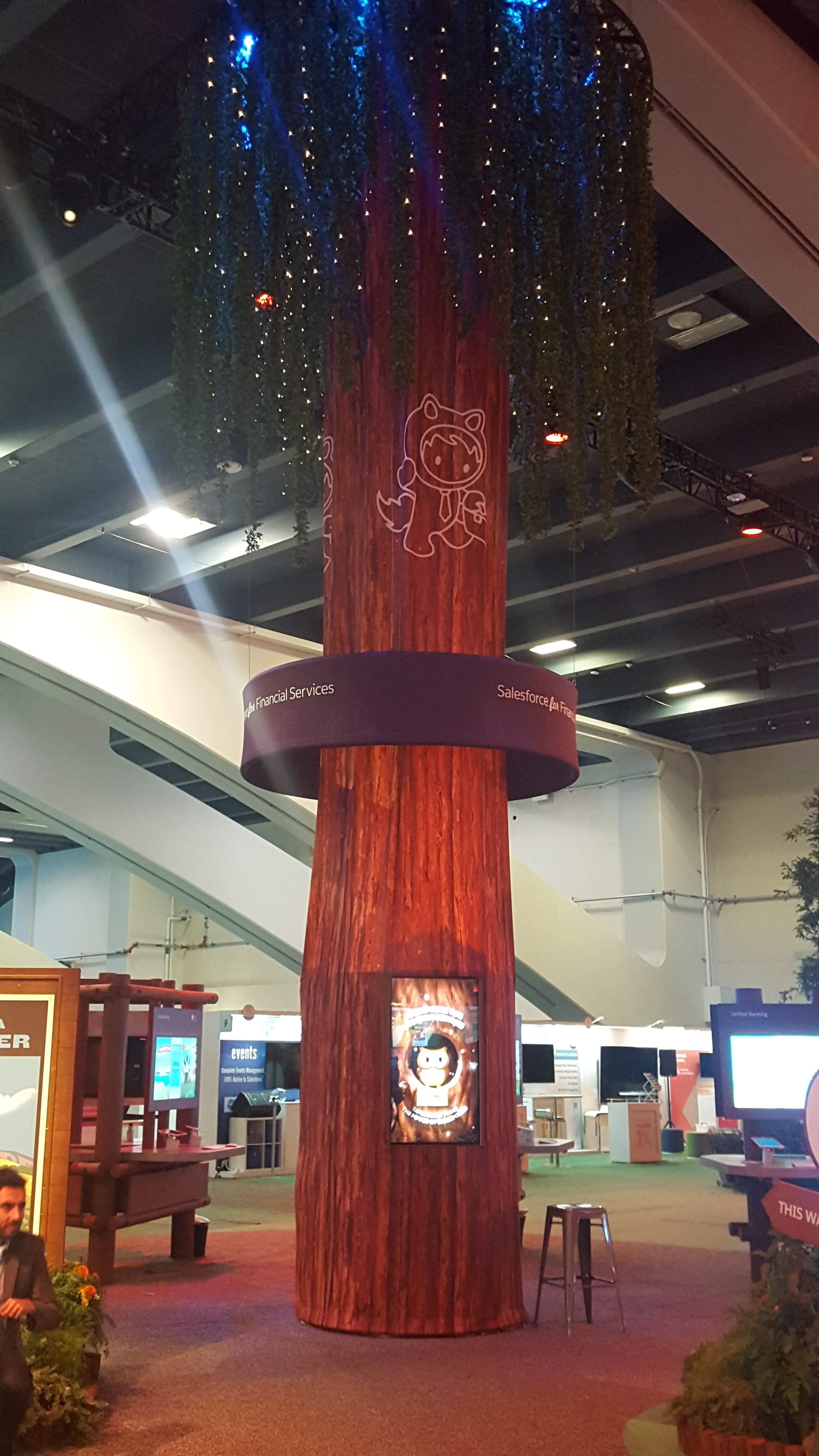 Details on tree trunk graphics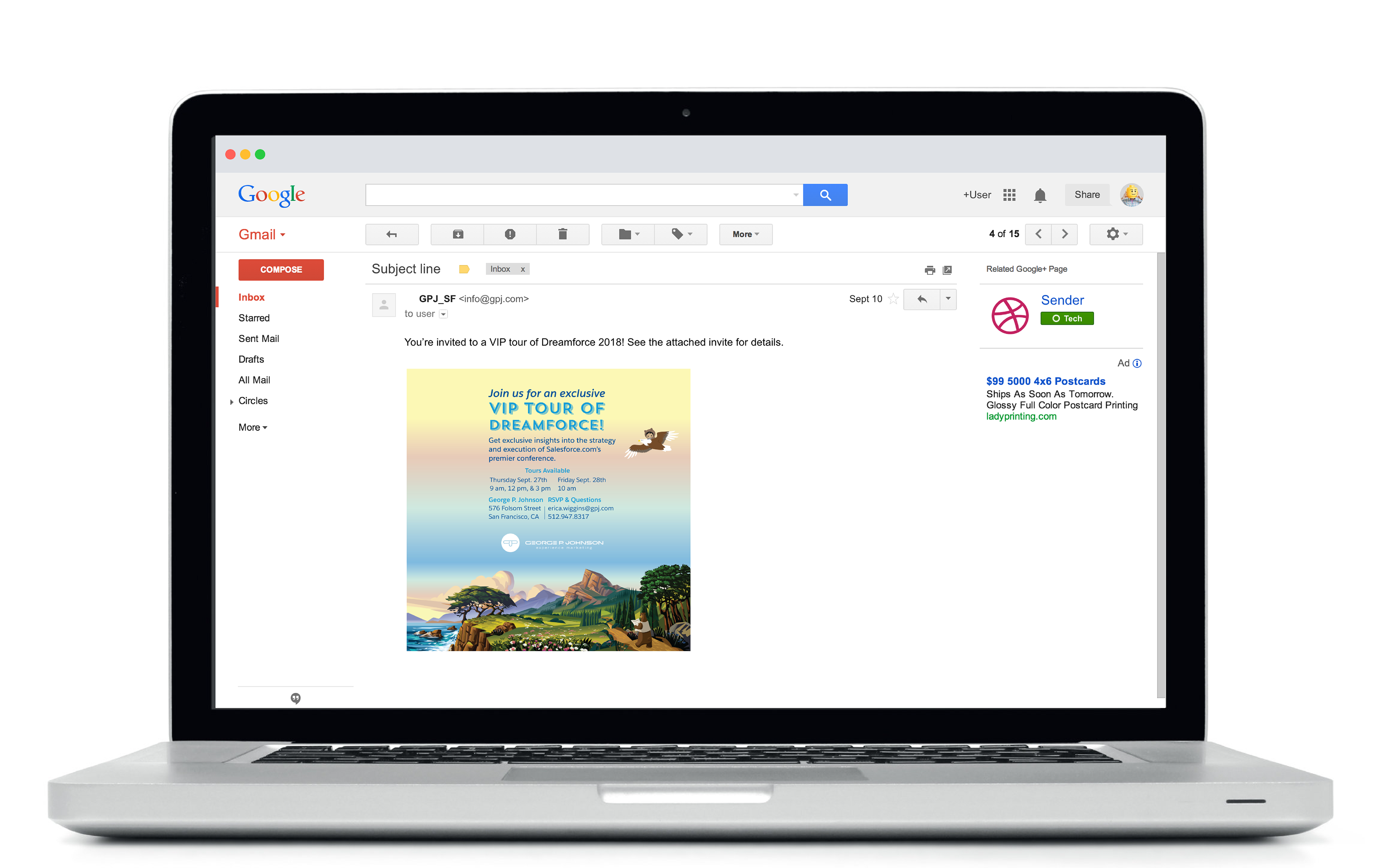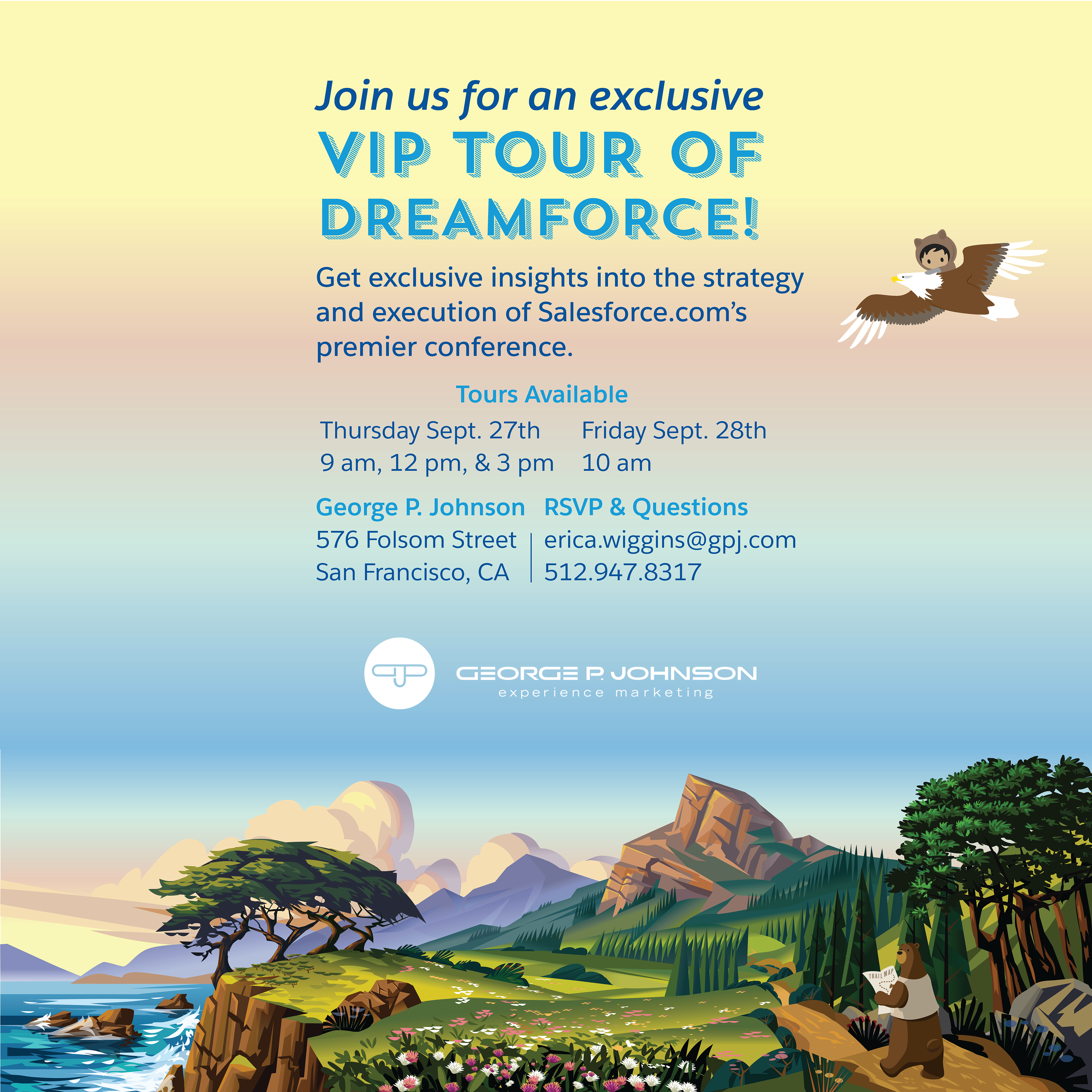 Email blast featuring a flyer for a VIP Tour of the strategy behind Dreamforce 2018, hosted at the GPJ Office.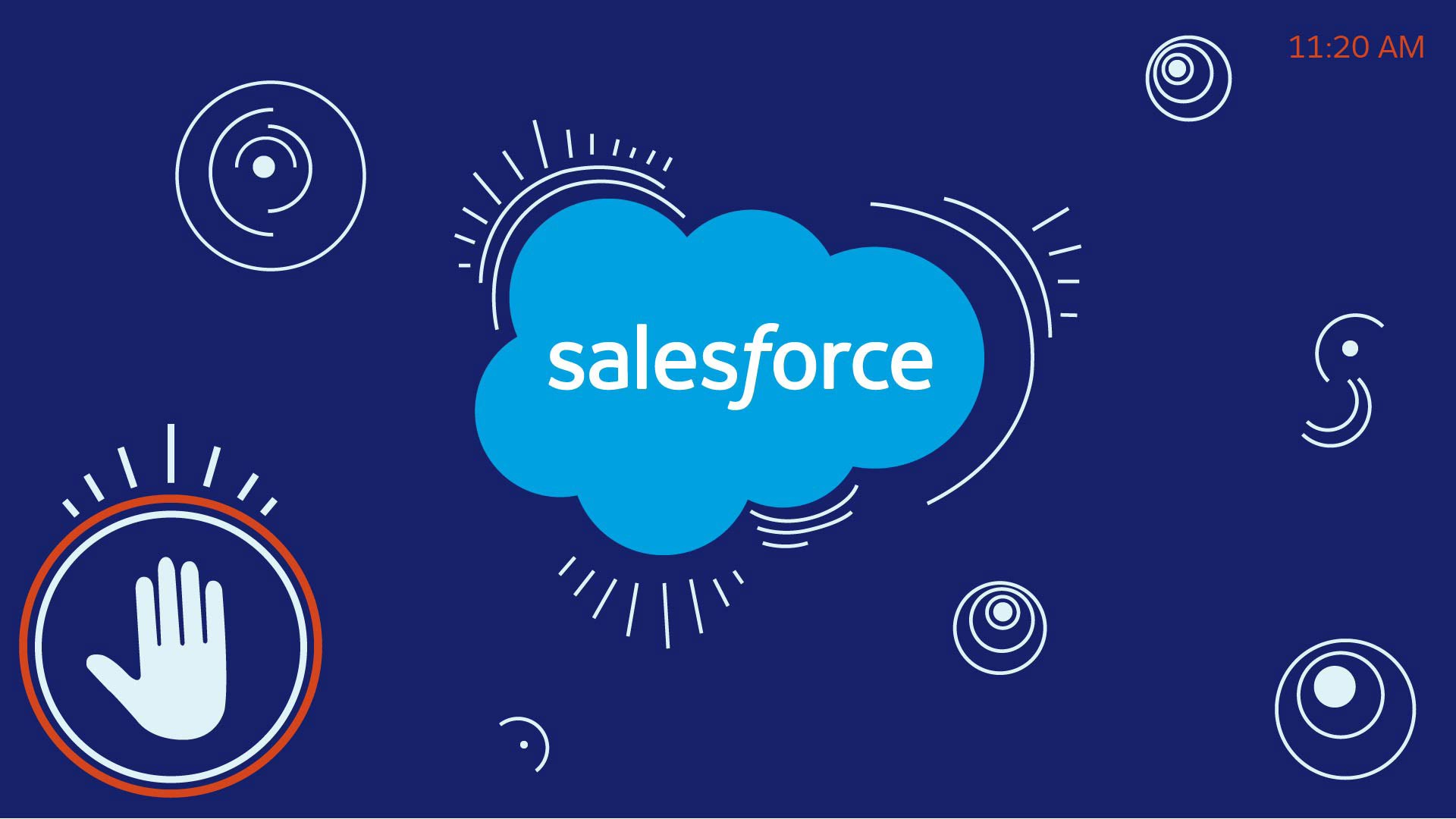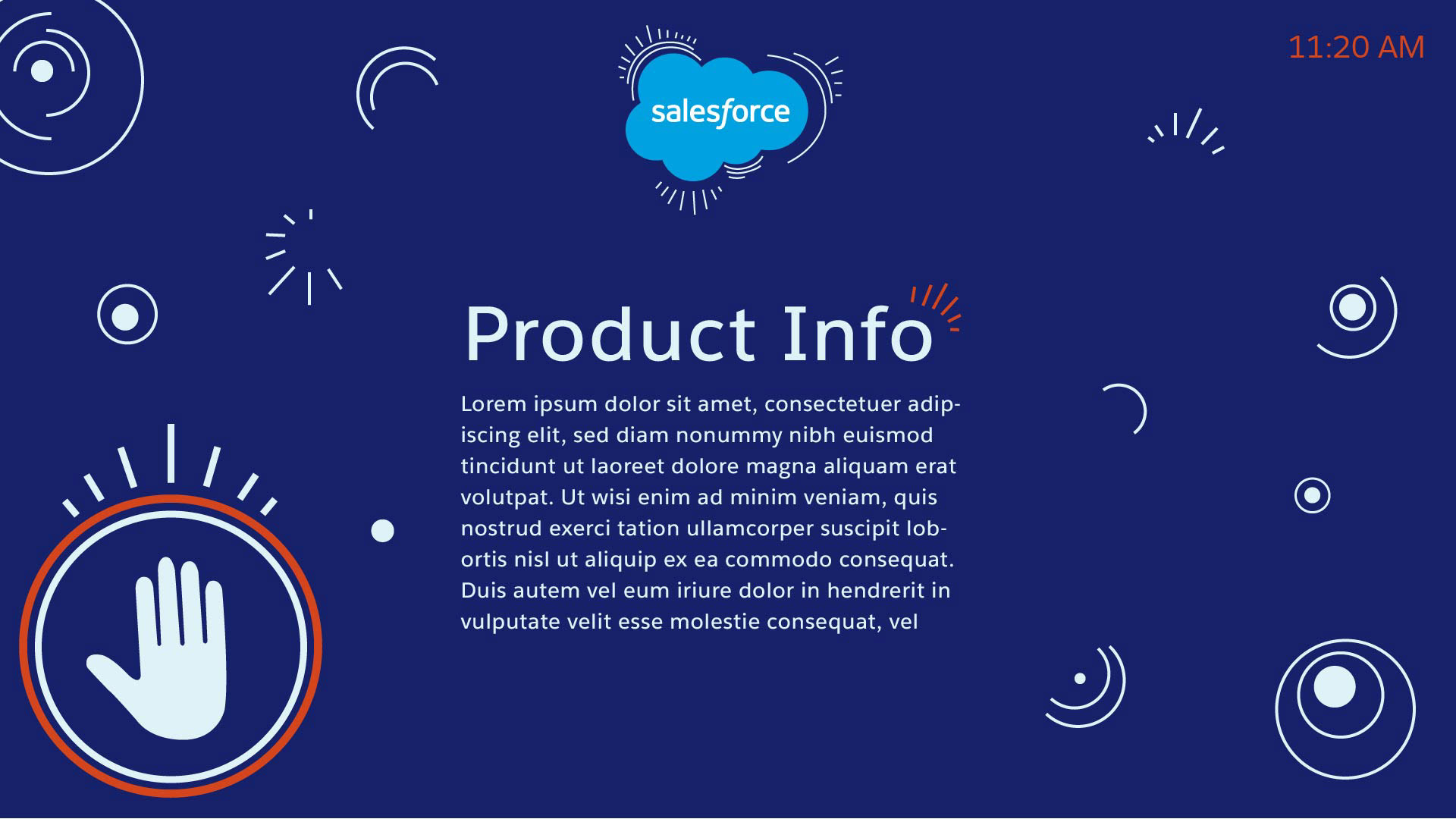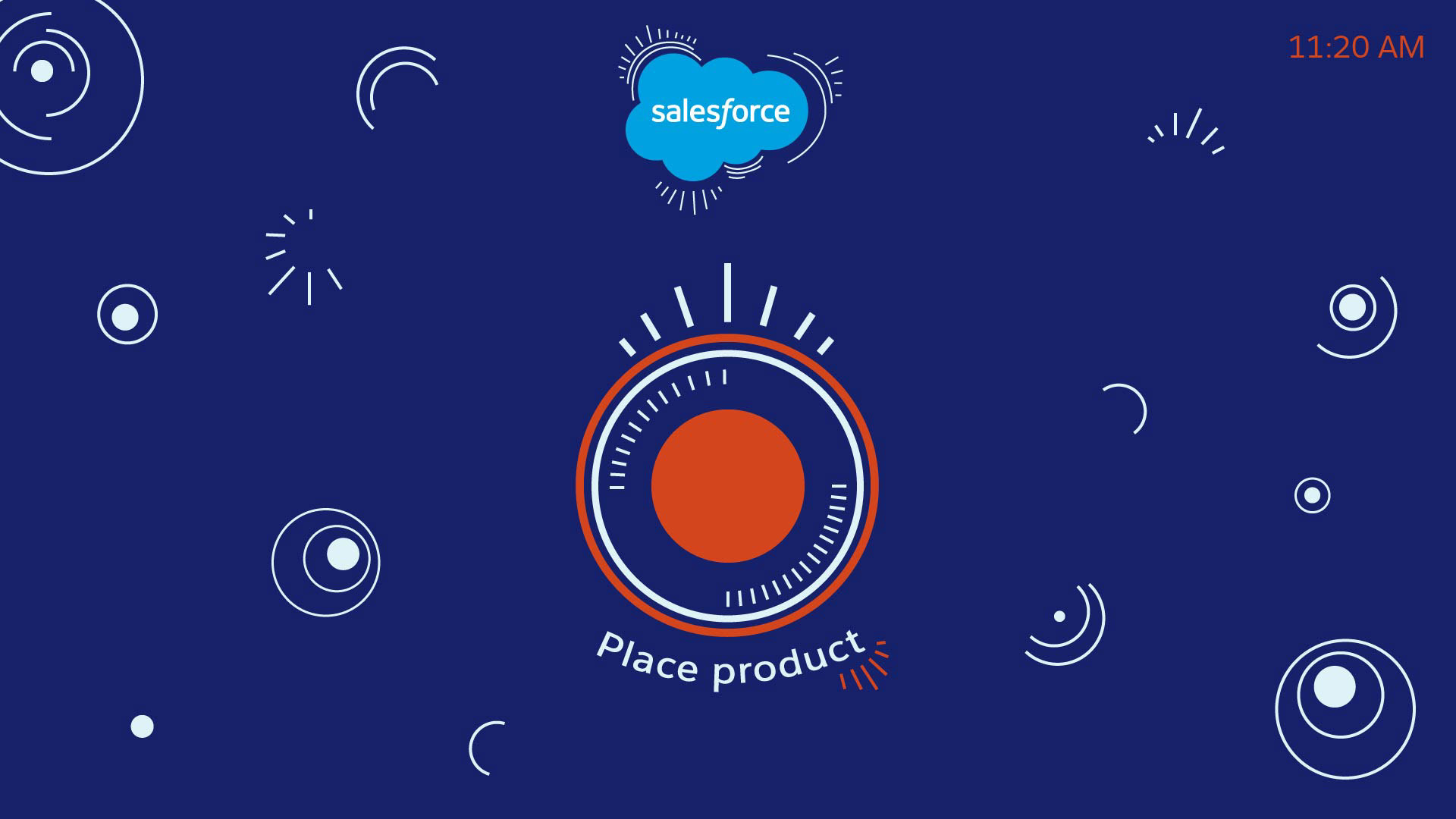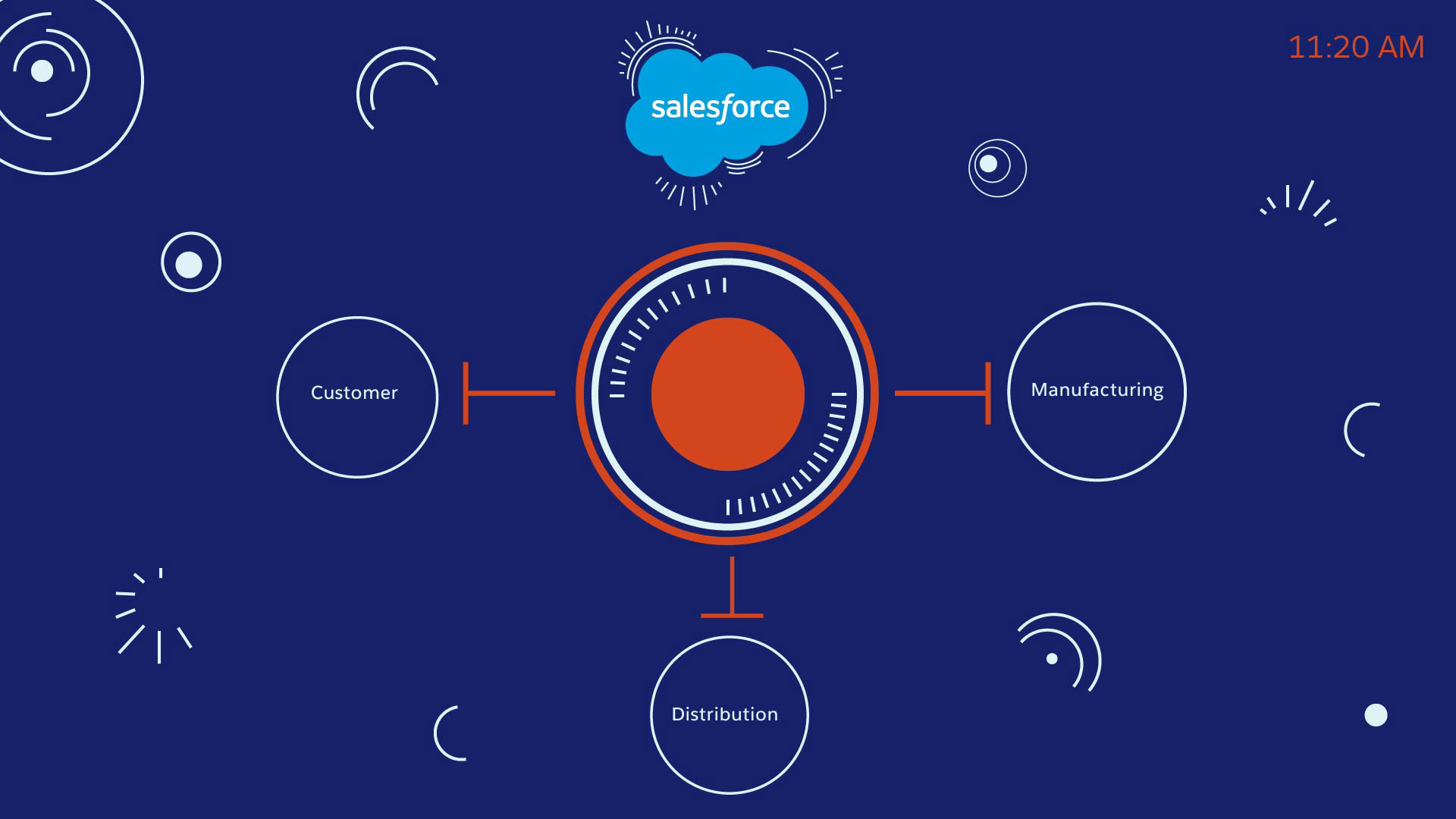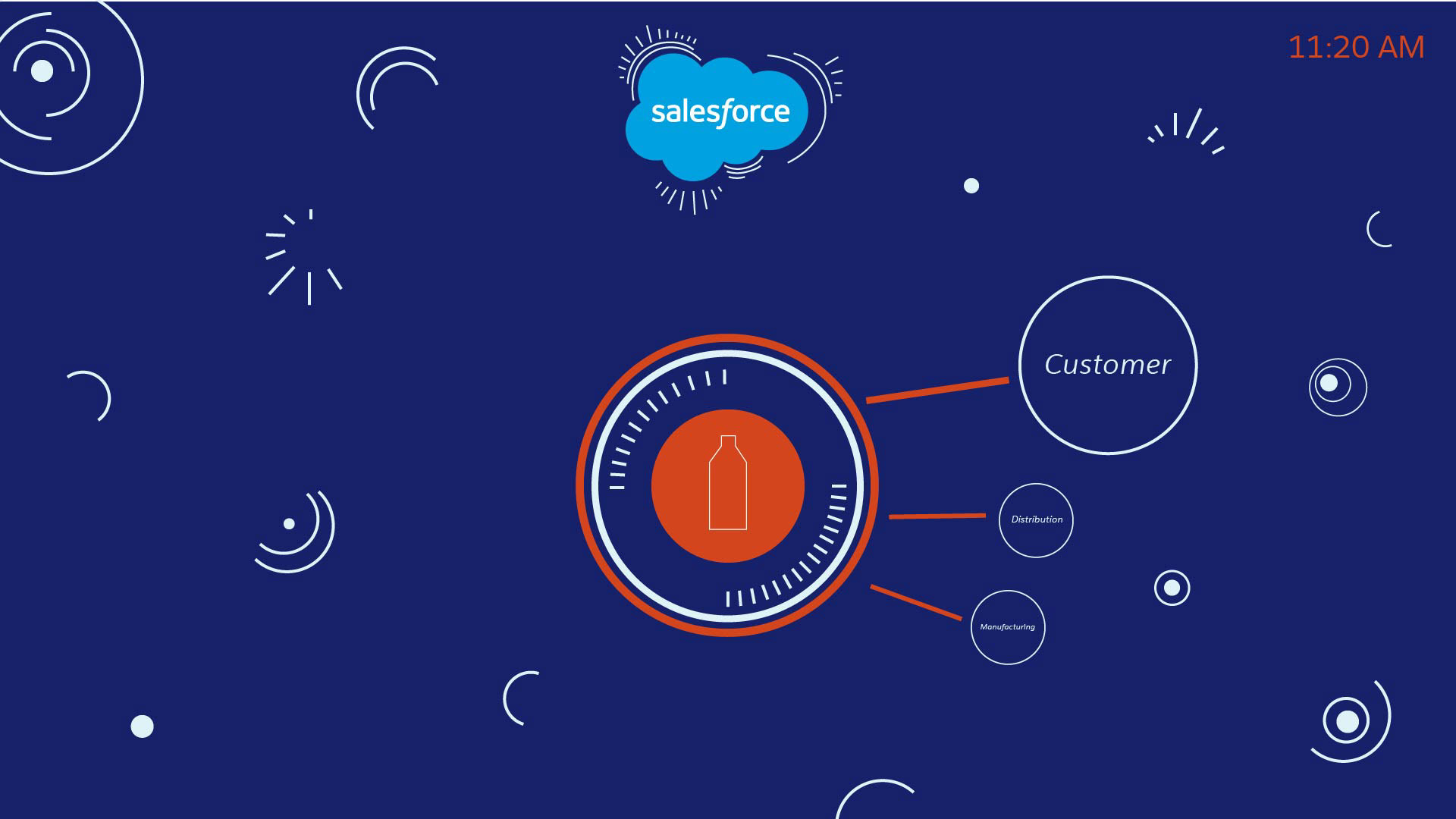 Screen explorations for an interactive table featuring product integration with customer 360.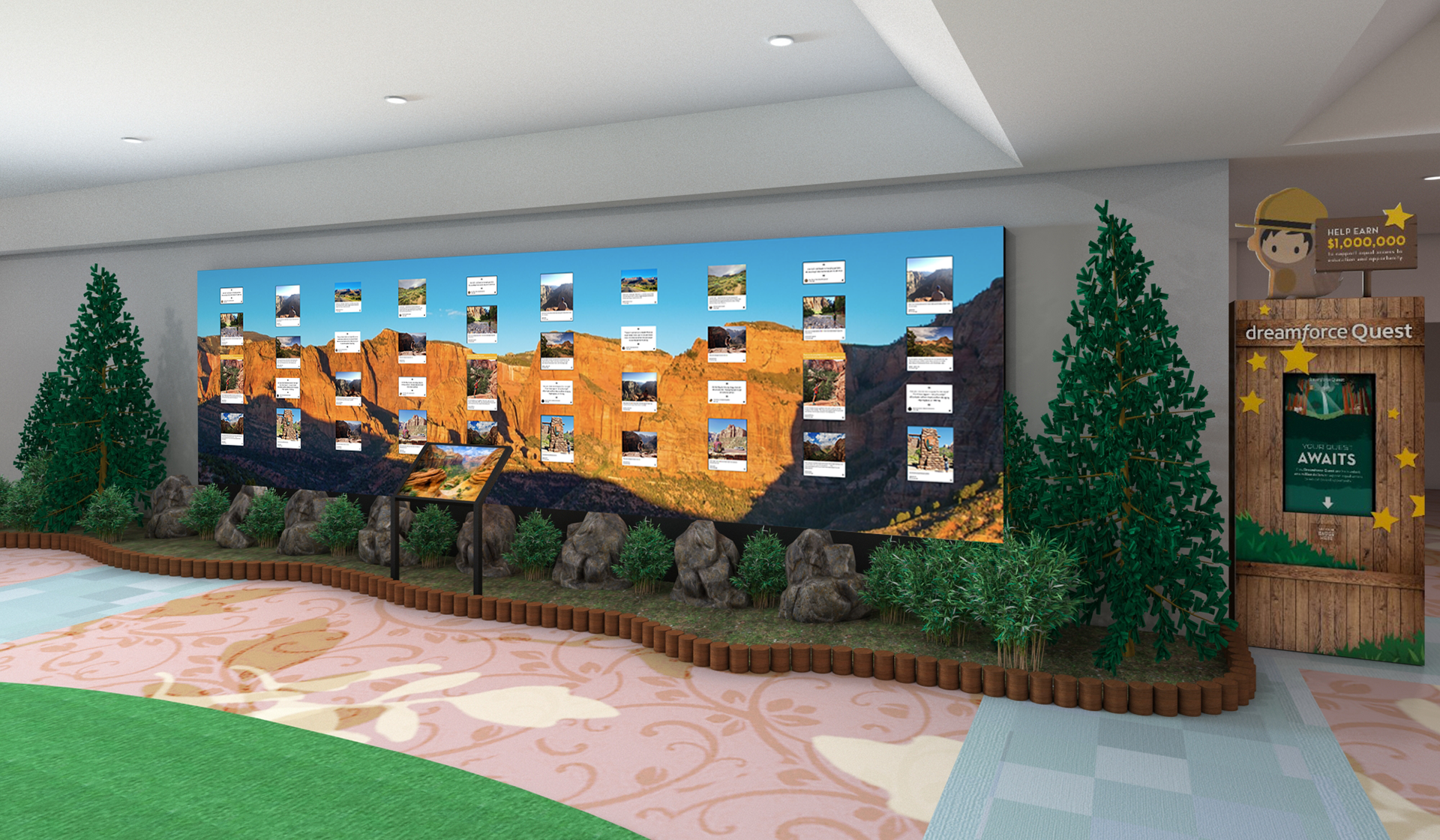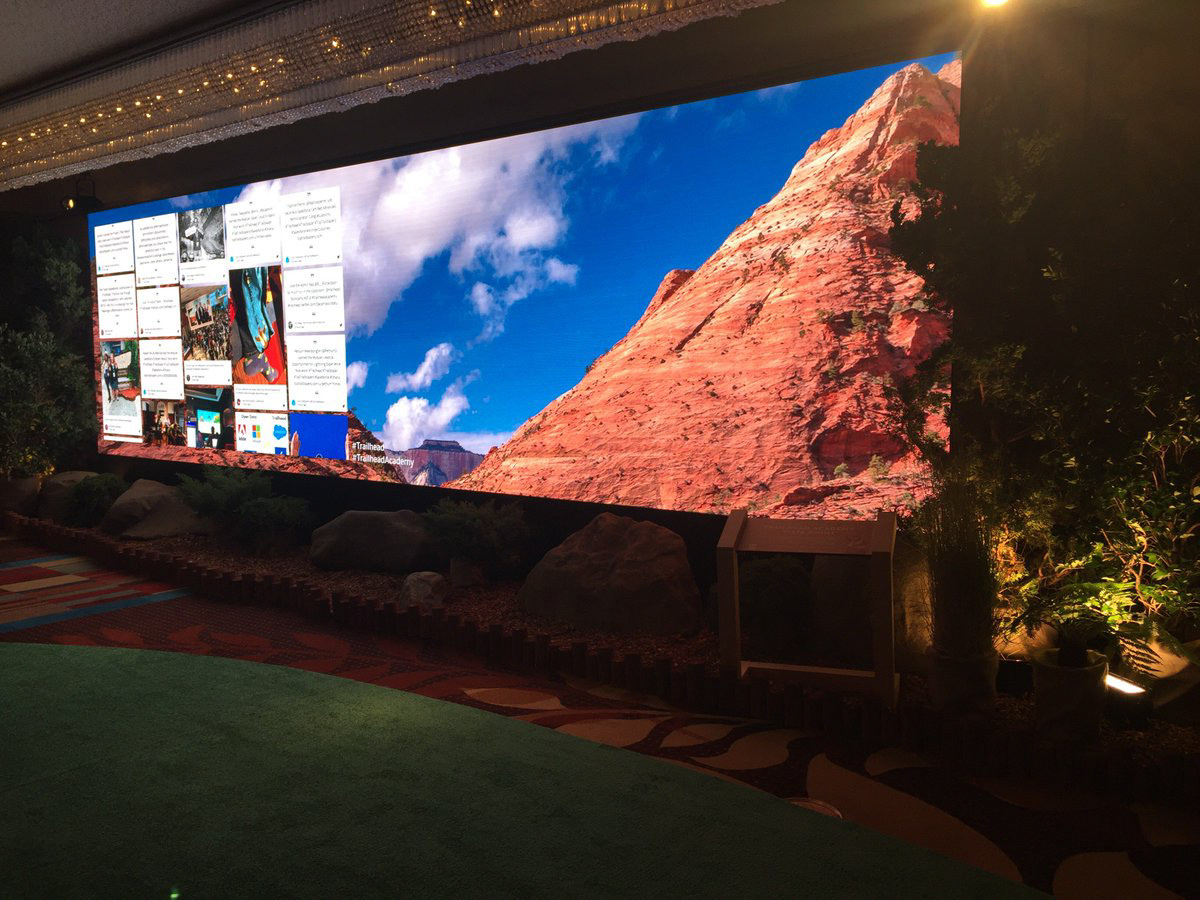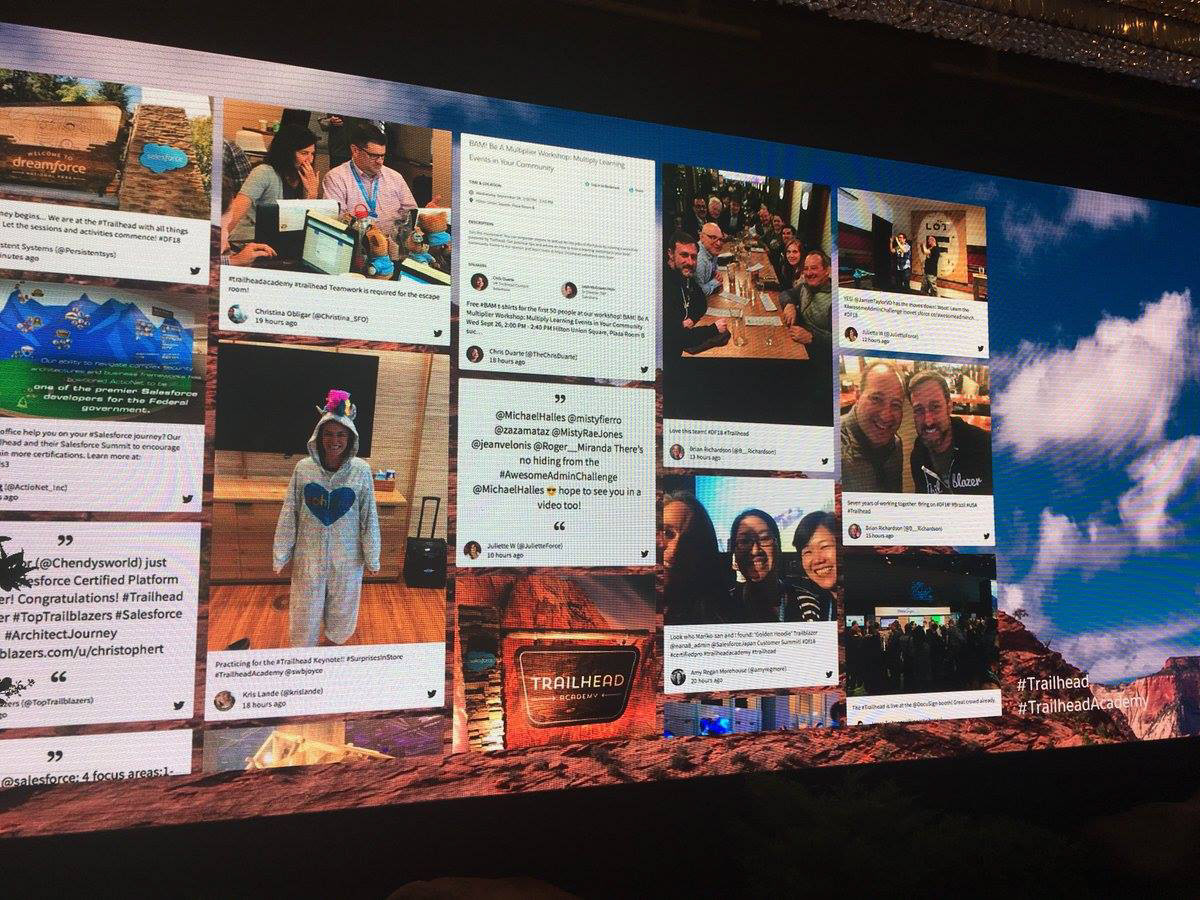 Trailhead Academy gives attendees opportunity to learn more about how to use Salesforce products from Team Trailhead. Attendees can learn with experts, earn the credentials critical for their careers, and connect with others. The Social Wall features a real time social media feed of Trailhead at Dreamforce.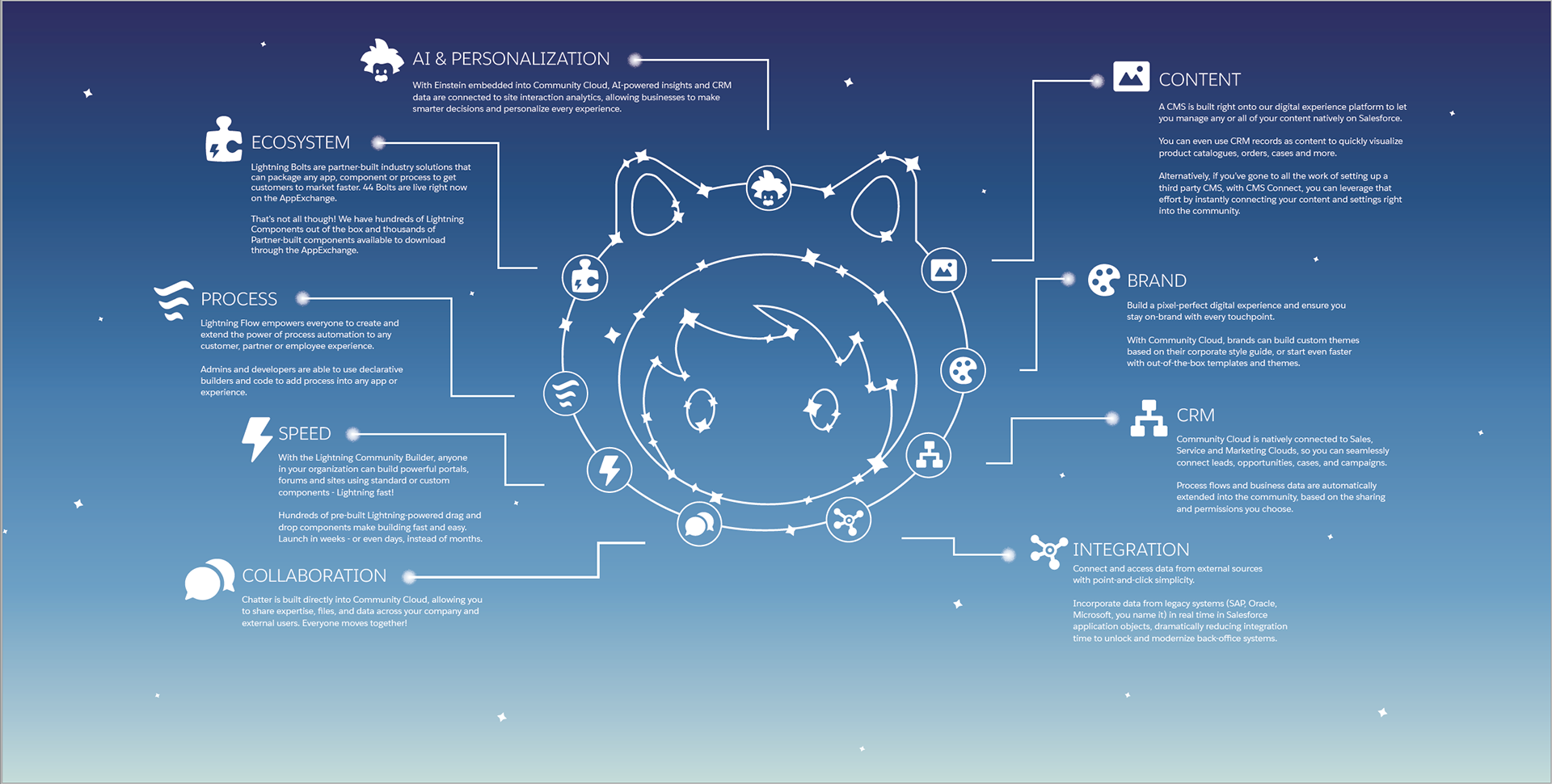 Community Cloud wall installation, featuring a backlit led. Describes how community cloud is integrated with different salesforce technology touch points.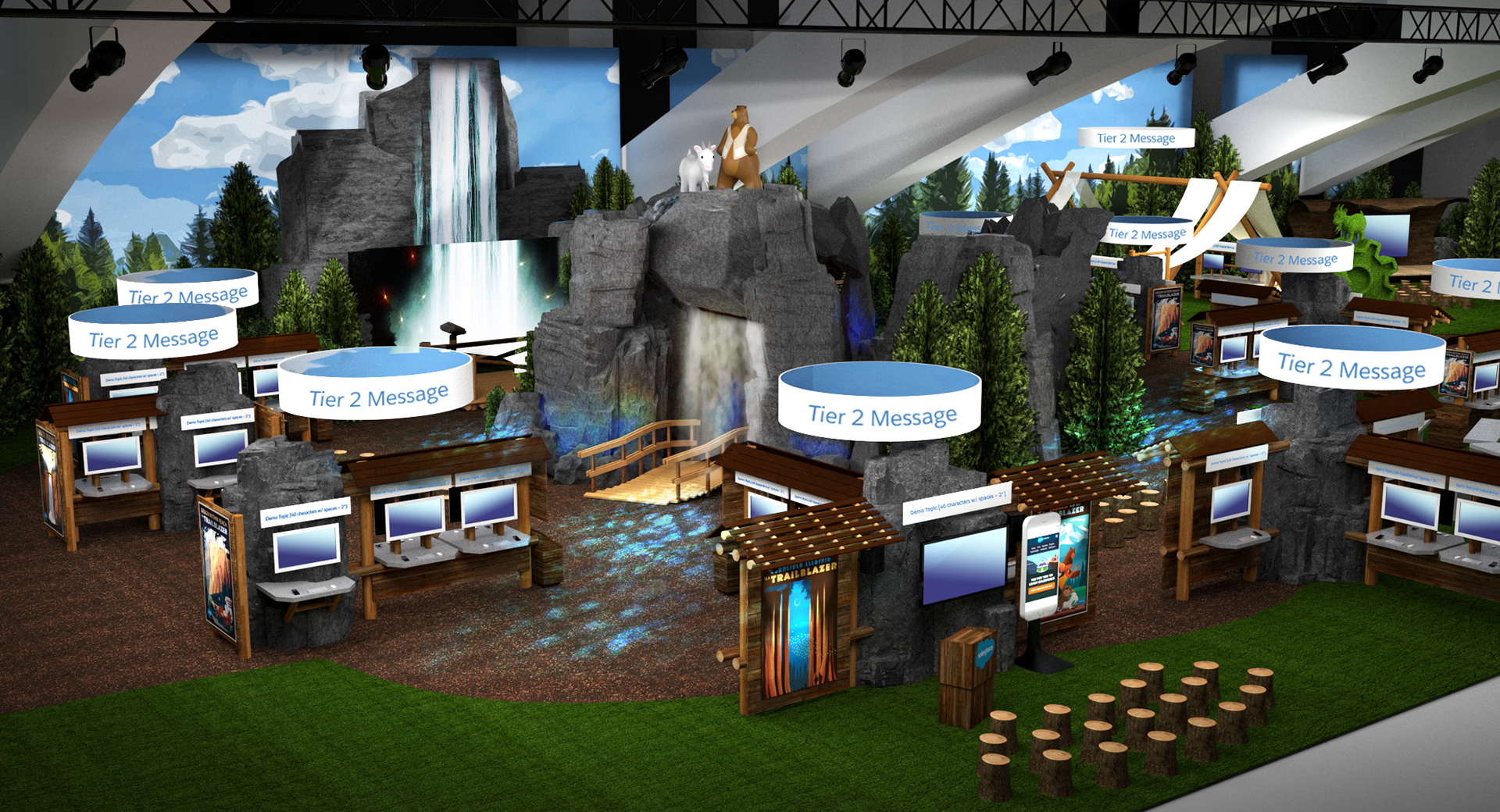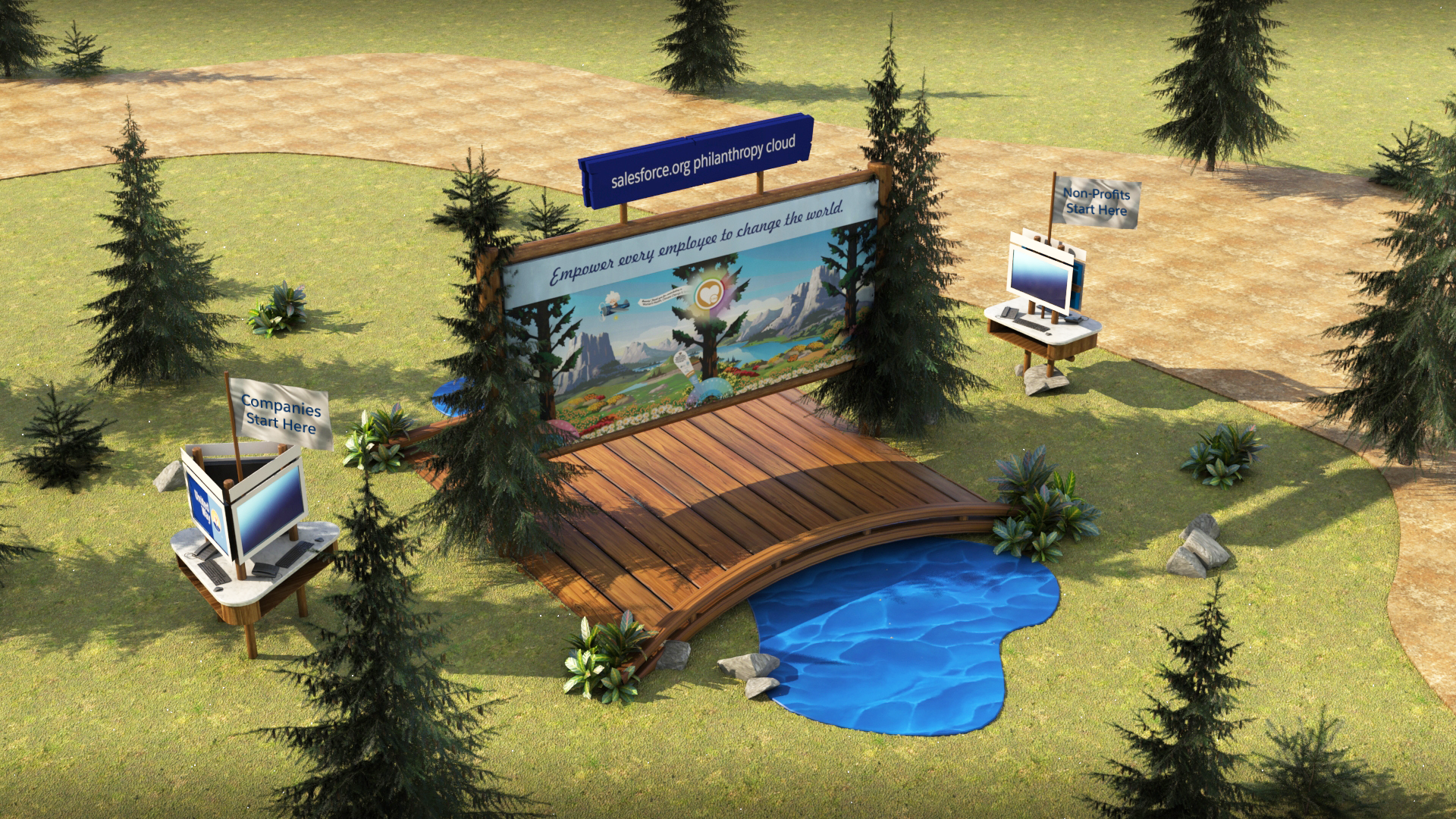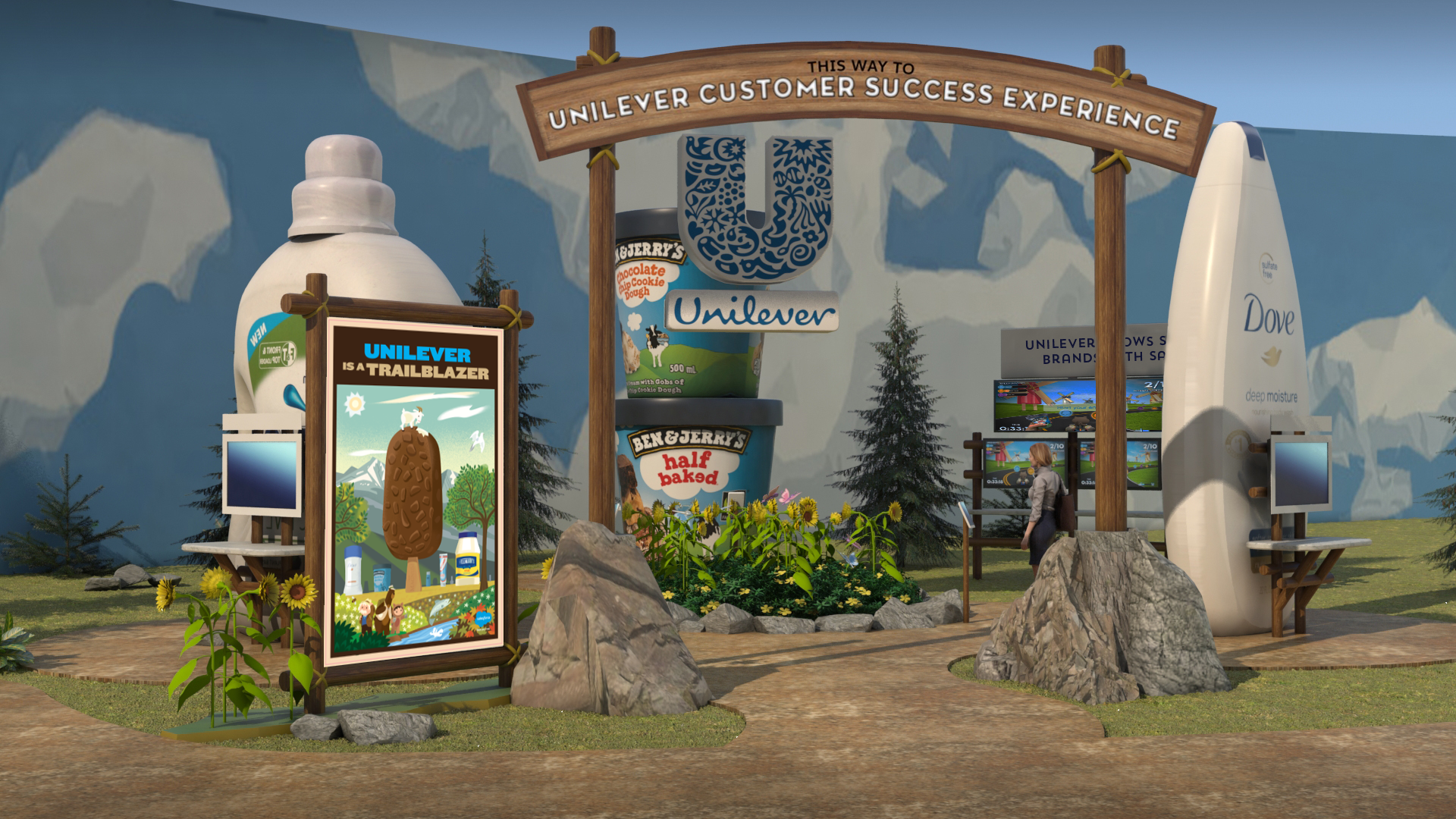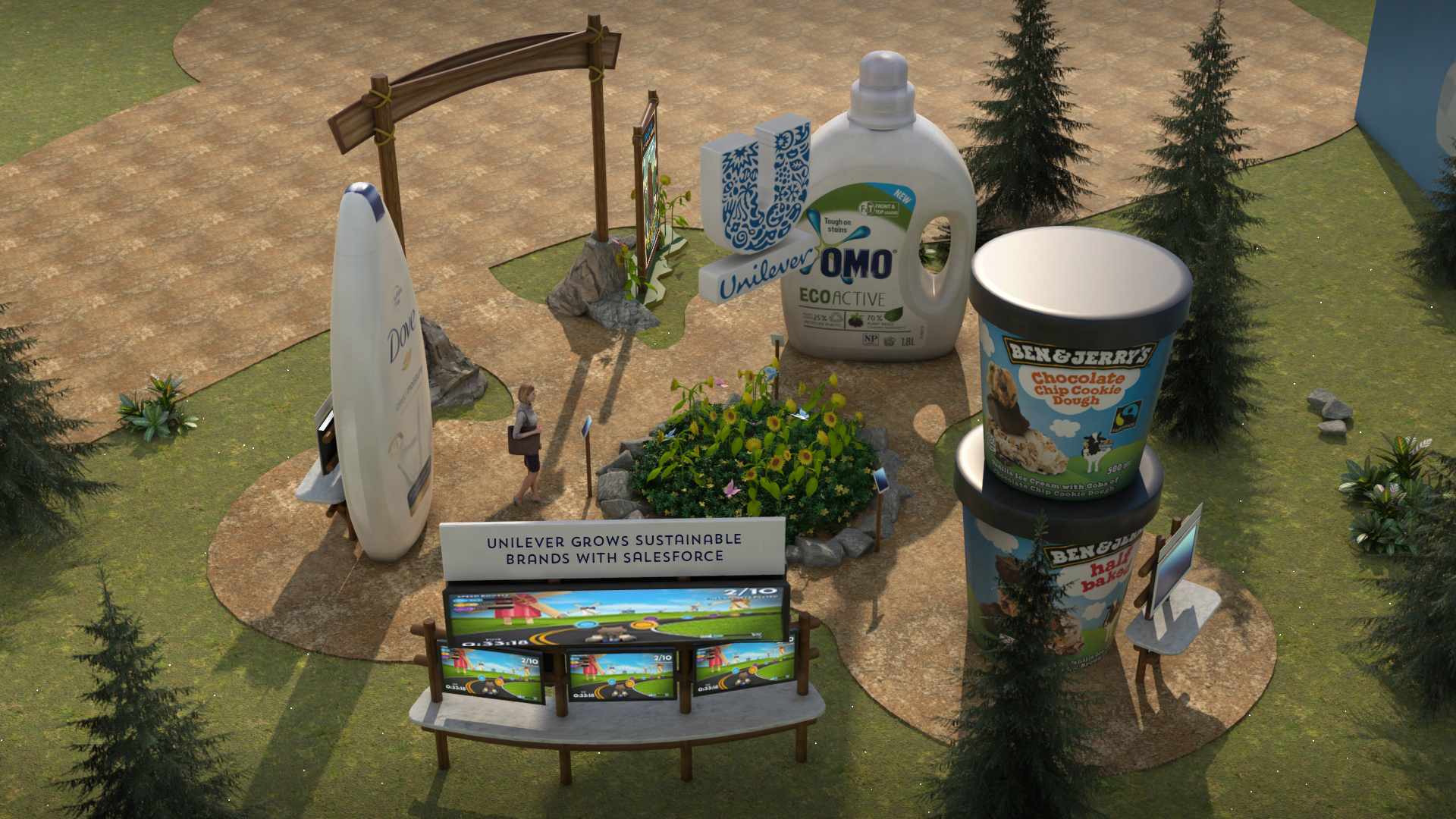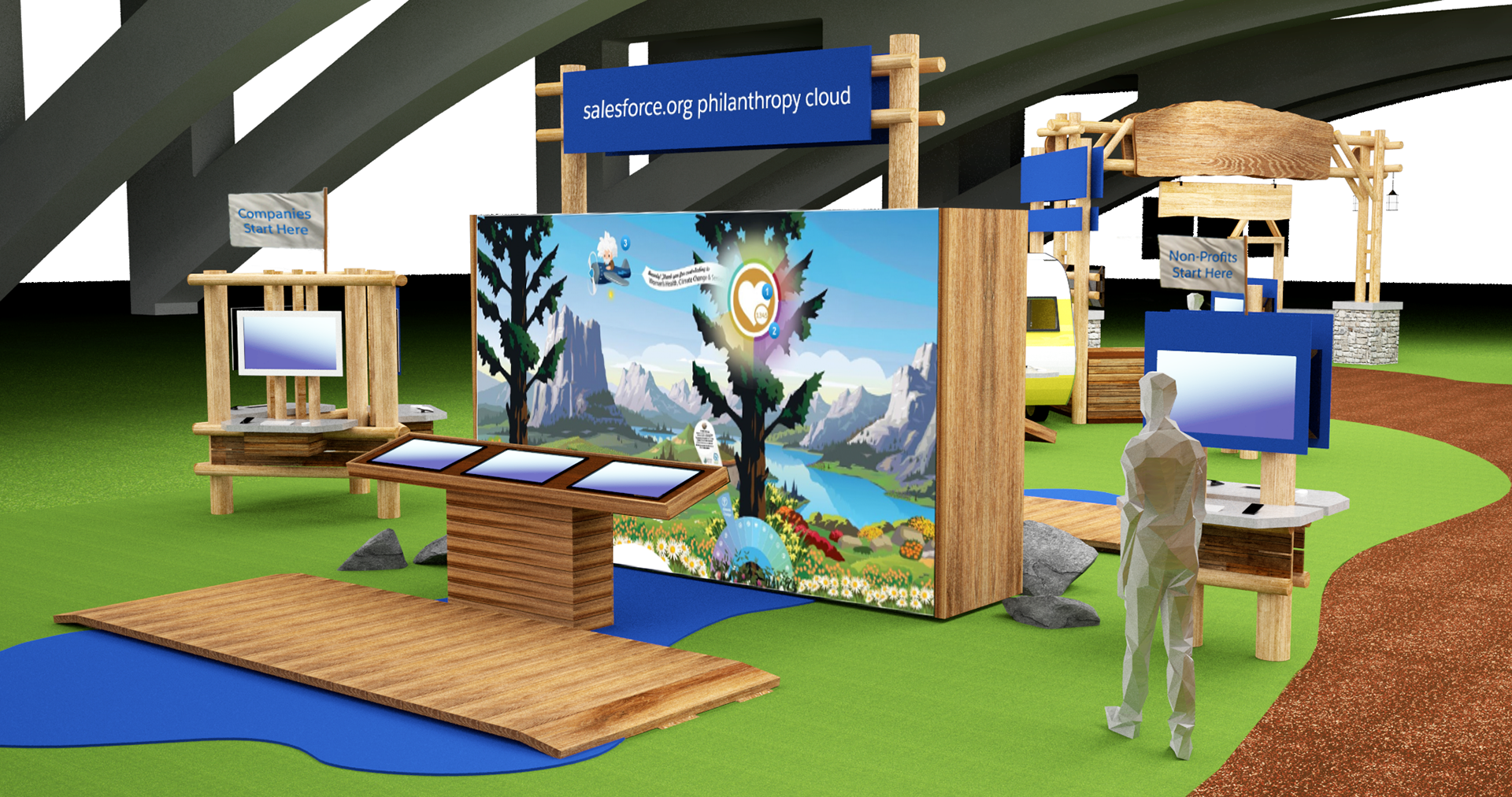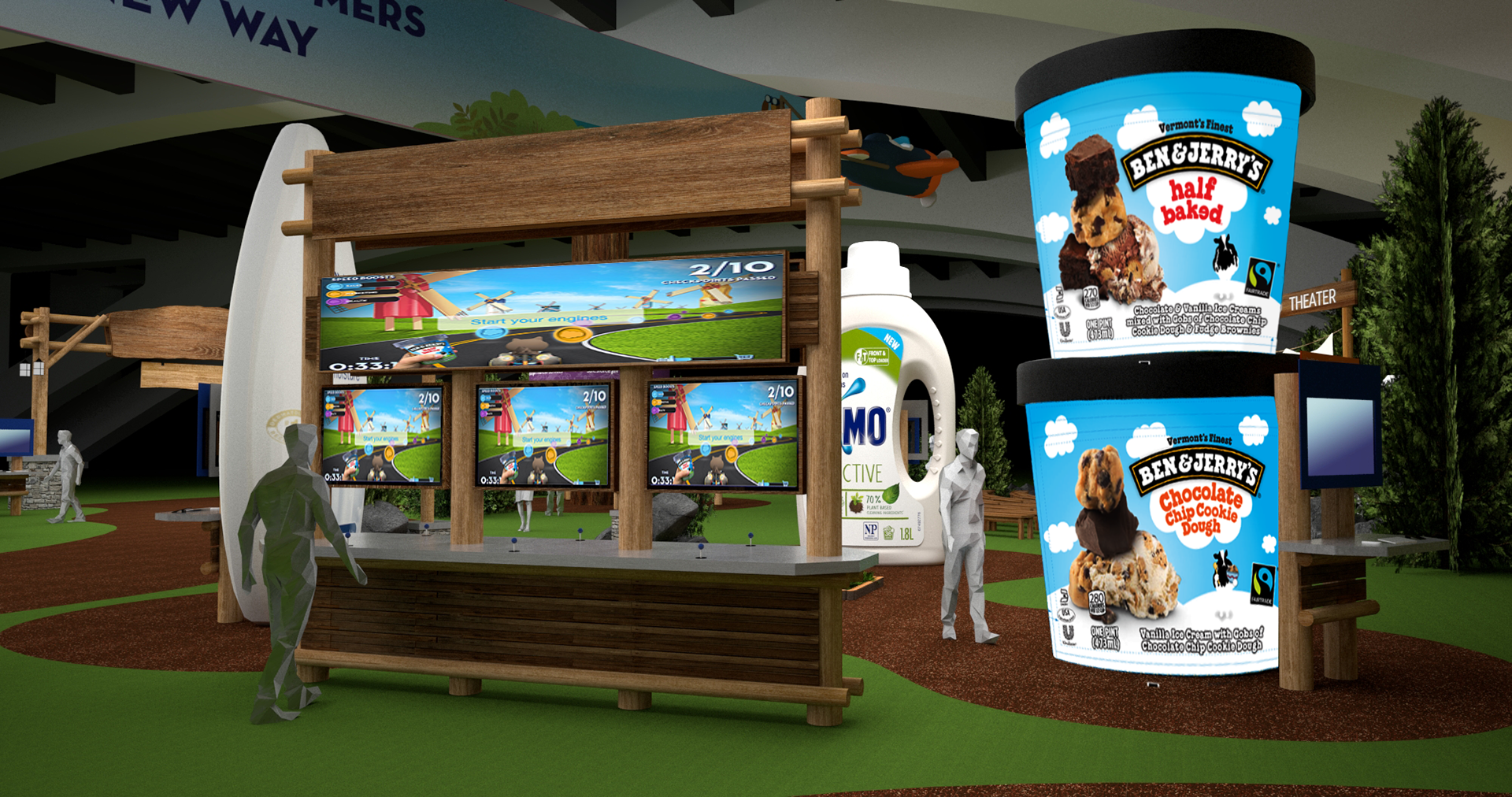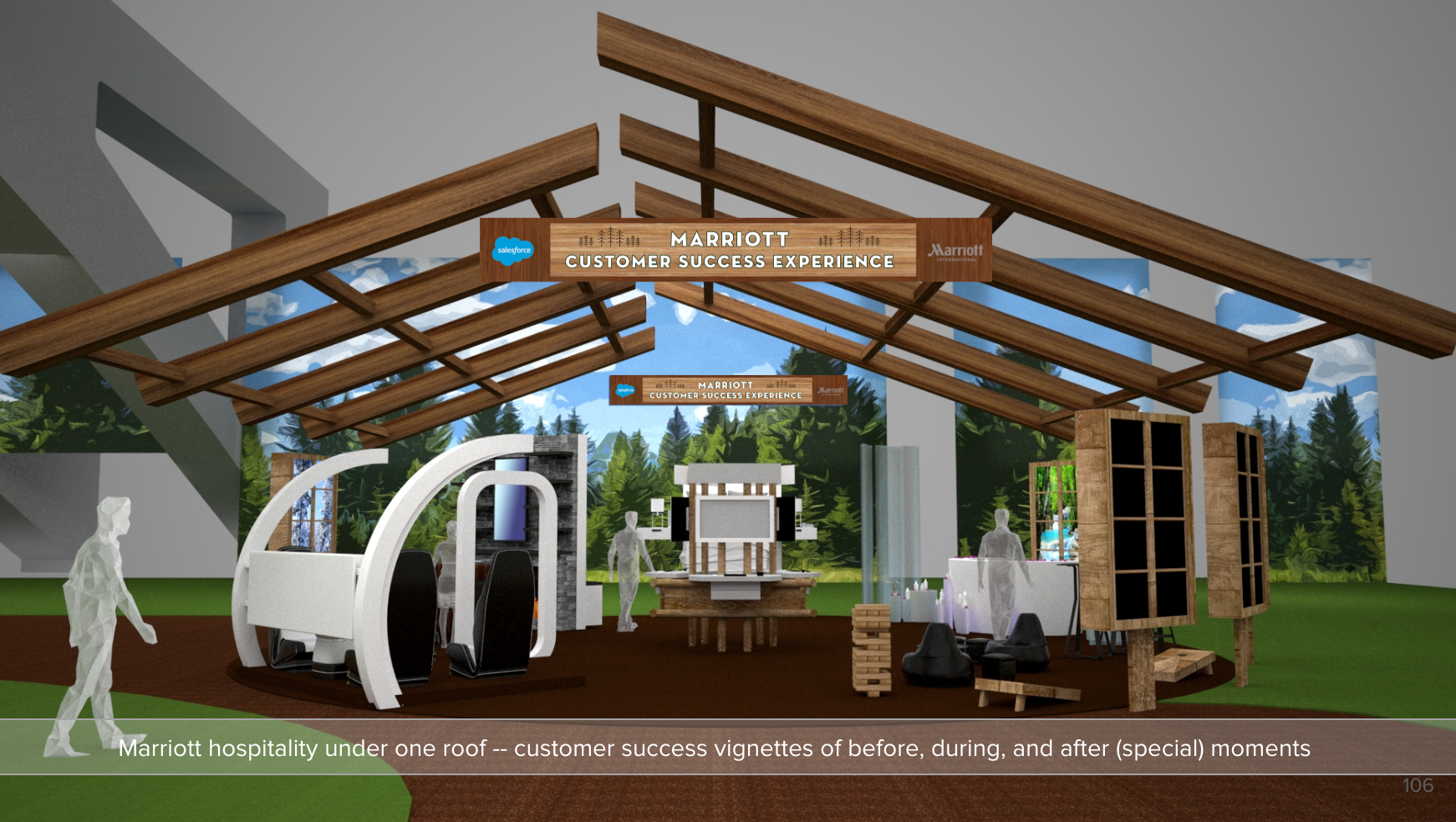 Process:
3D renders and graphics