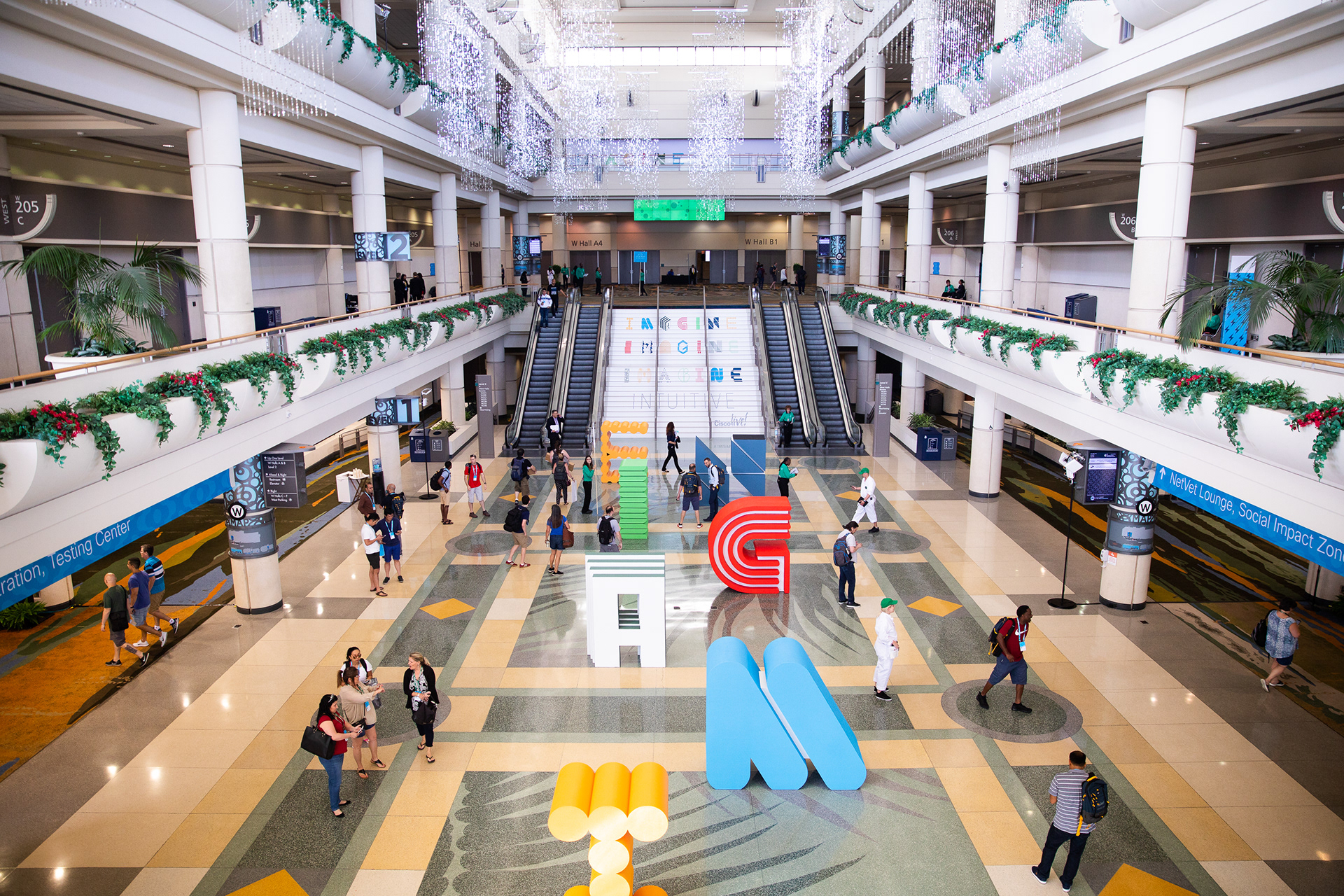 Cisco Live is an annual customer conference where companies are able to build the foundation for their digital futures. It also serves as a global networking opportunity that connects software developers with experts and partners to share insights on the newest emerging technology. Cisco Live aims to inspire attendees to make anything possible. This event presents a unique opportunity to acquire cutting-edge knowledge and skills on current and future technologies. 
Highlights include: technical education, future-focused thought leadership, 1:1 meetings with Cisco experts, connecting with Cisco partners, networking with peers, and the Customer Appreciation Event .
​​​​​​​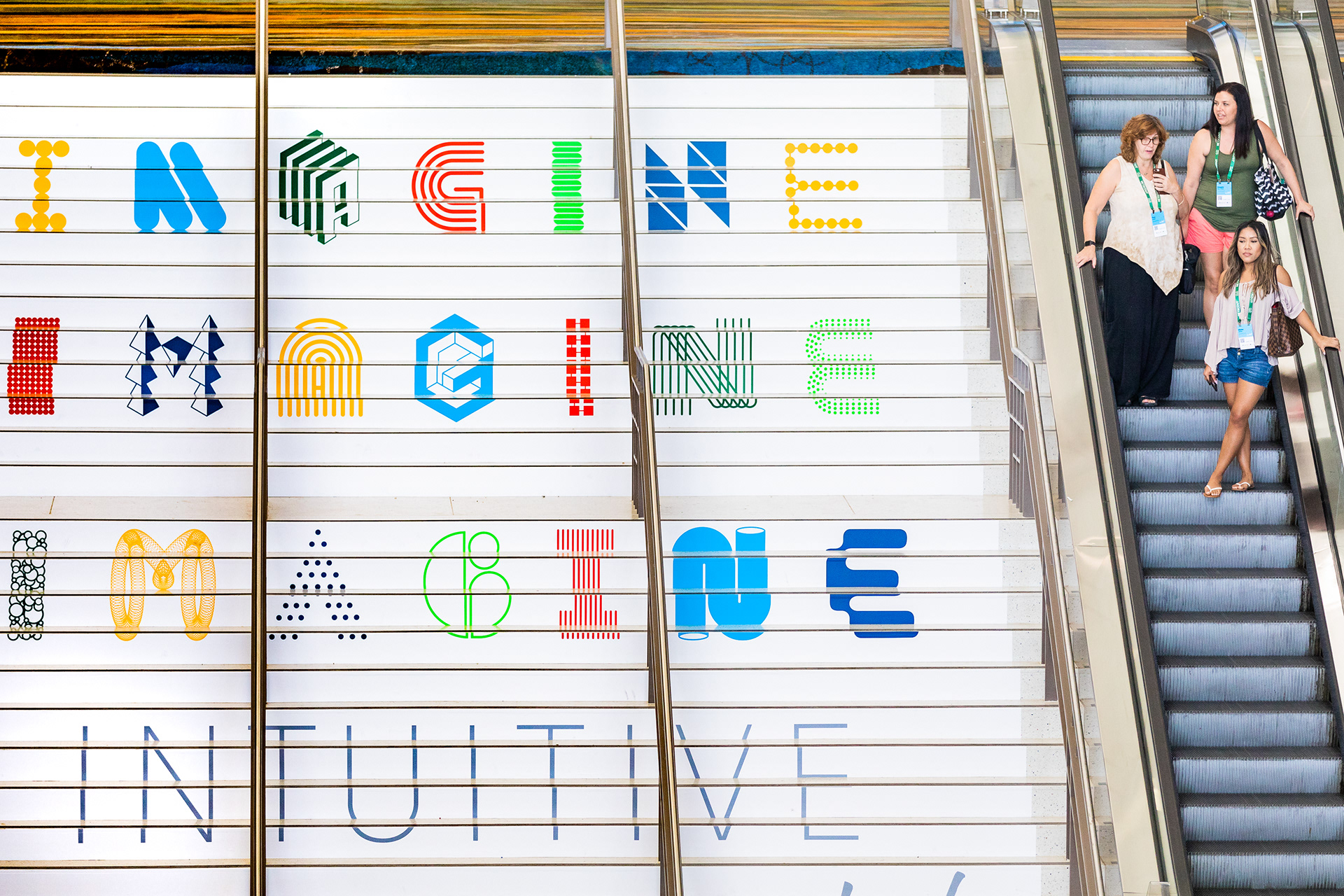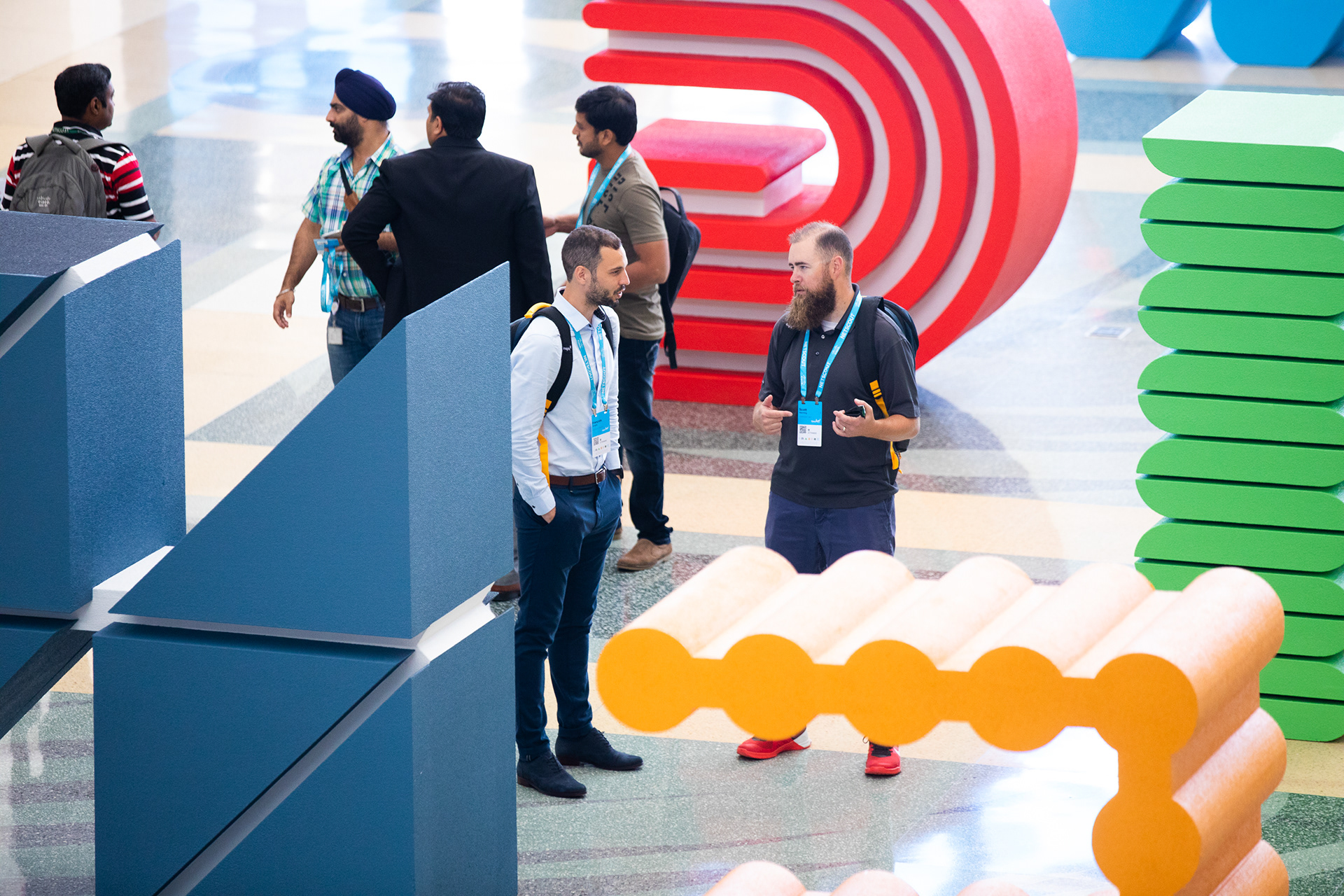 The

theme

for 2018 was "Imagine Intuitive", focusing on the attendees and how they're able to dream of a better world, then build that world with the right technology. The playful, dynamic graphics are meant to represent the balance between creativity and technology.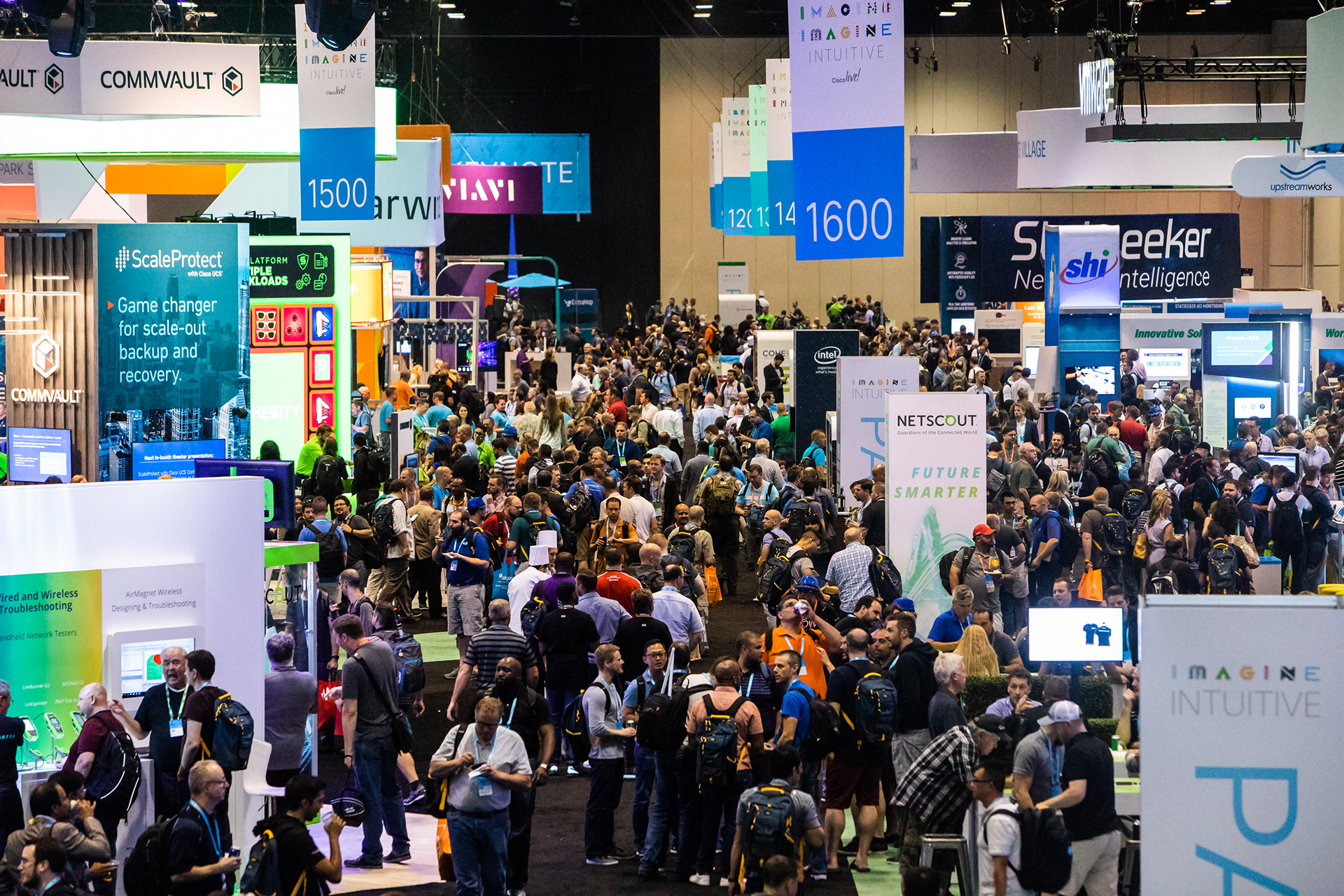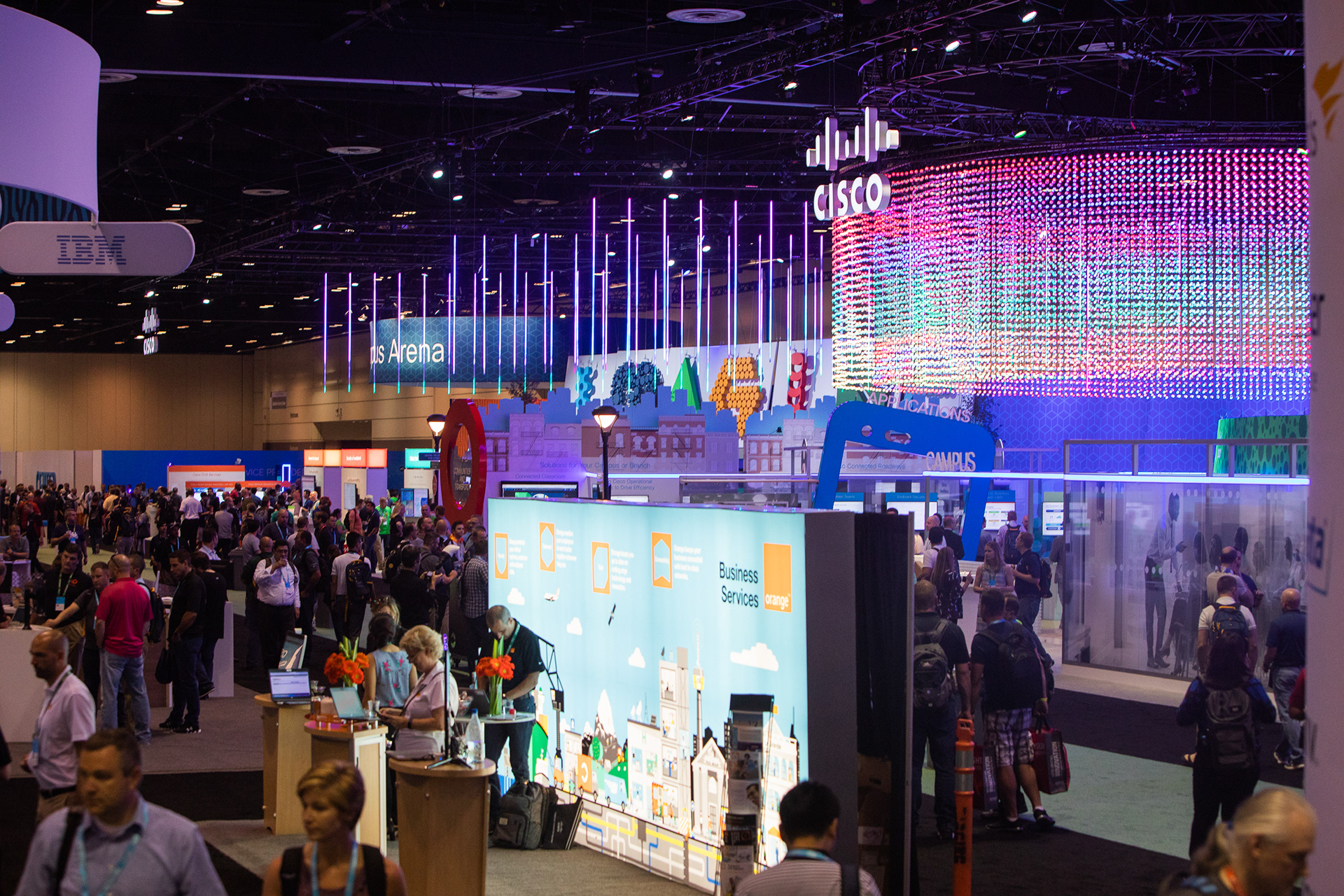 The World of Solutions is the energetic core of Cisco Live, where attendees have the chance to learn about the latest innovations from Cisco and their partners as well as connect in one, centralized, amazing space. It is the go to area when not in a session.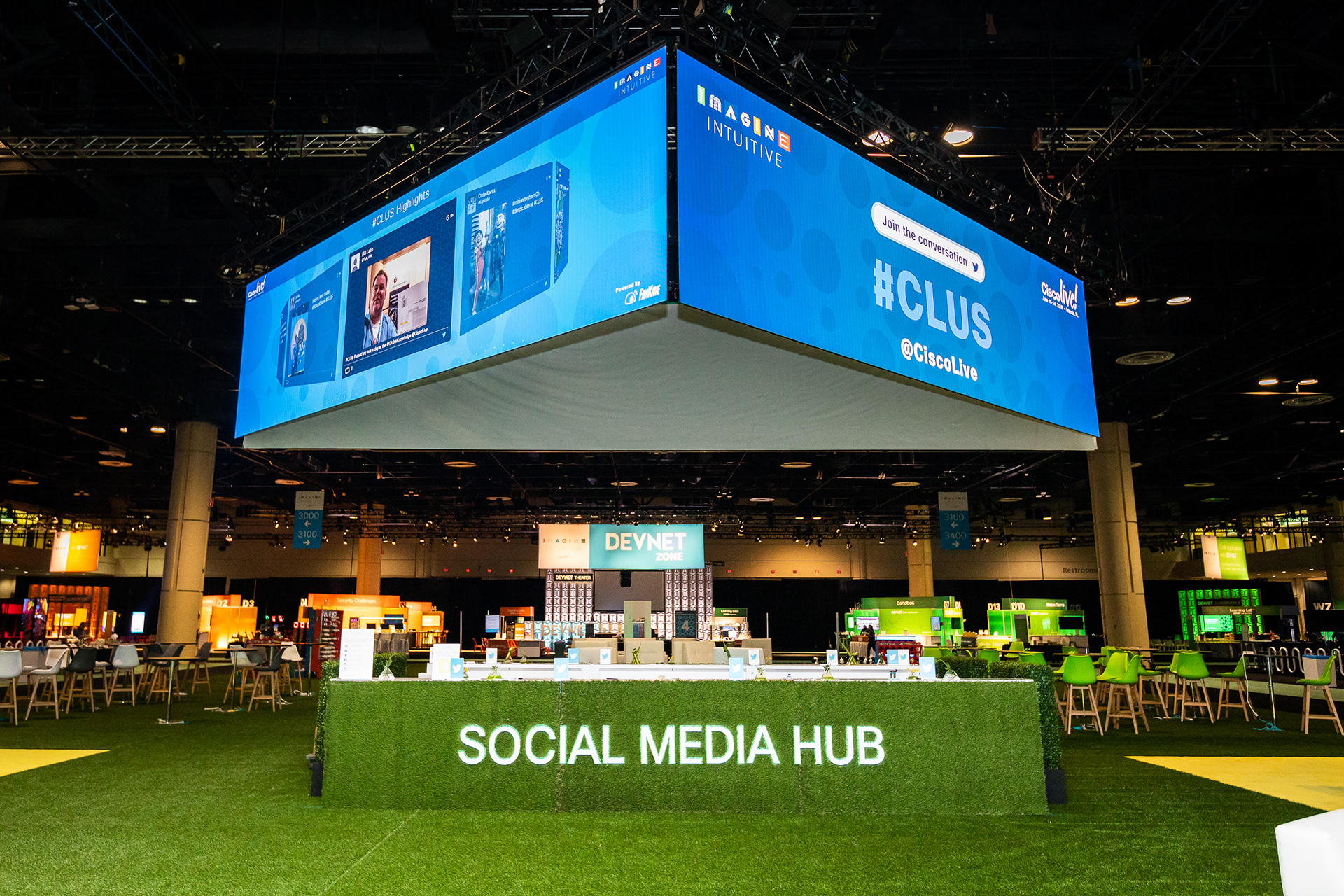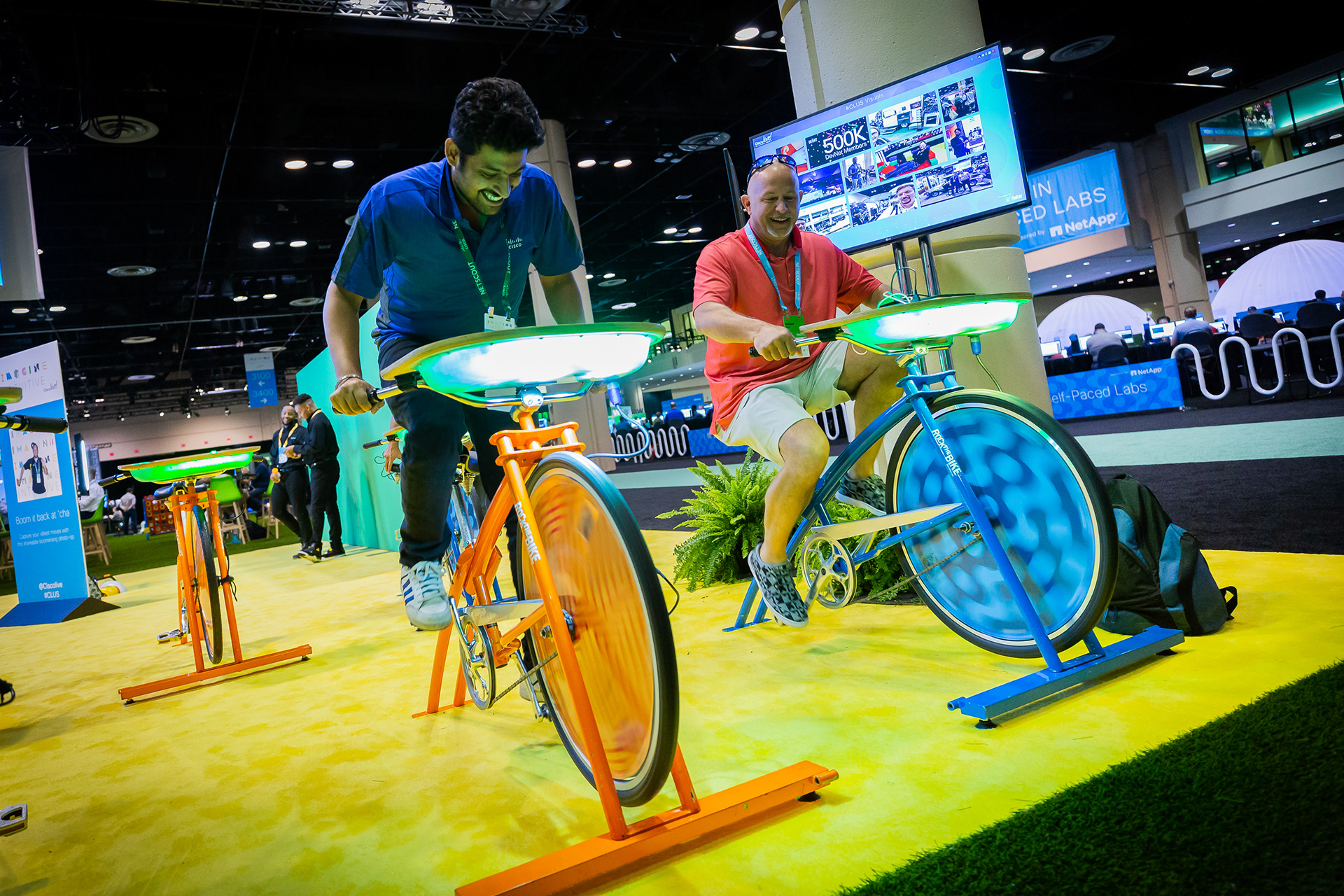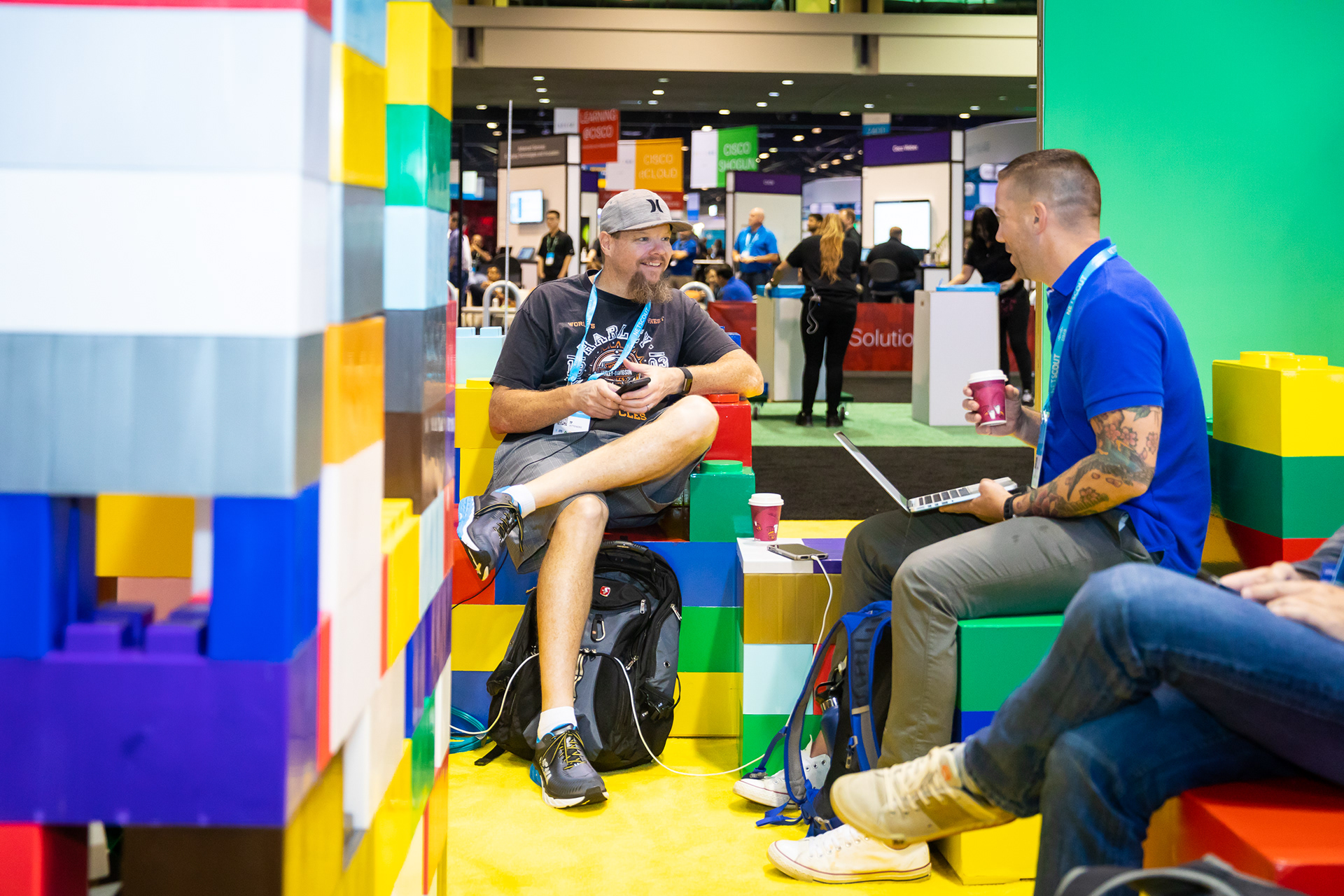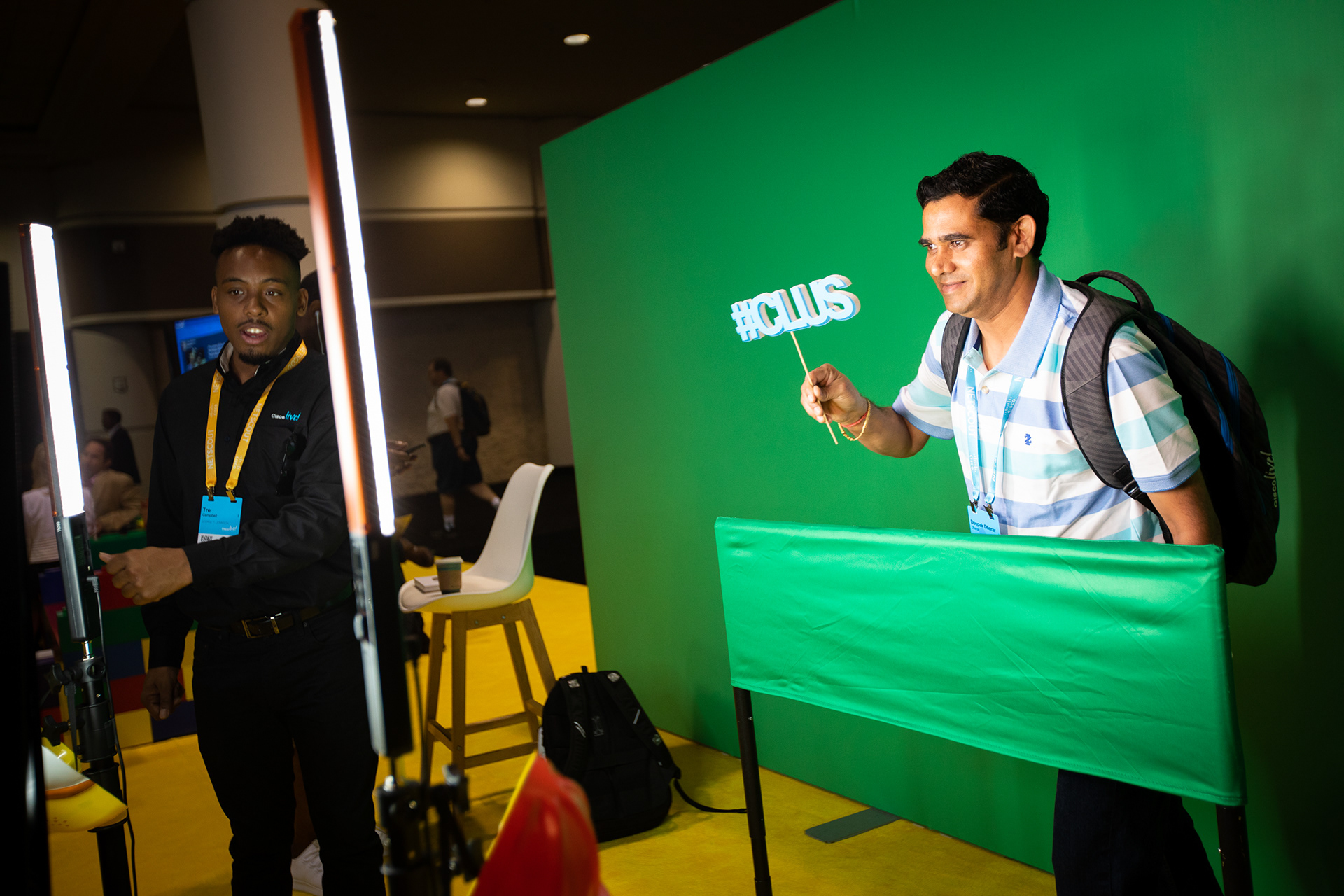 At the Social Media Hub, attendees can connect with fellow social media enthusiasts, recharge their batteries, and connect with the Cisco Live social media team. The social media screens display latest highlights, including attendee social updates and leaderboard status.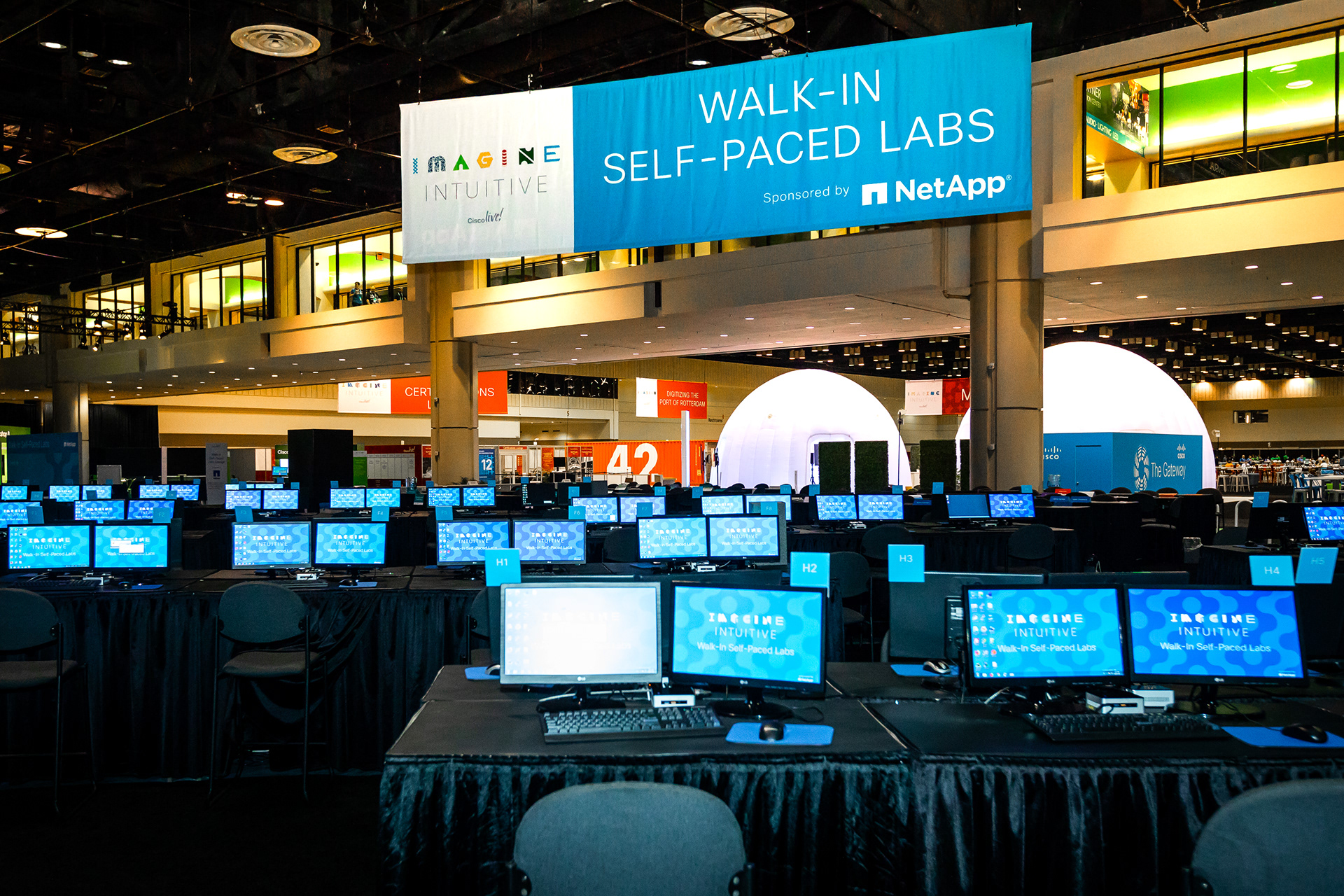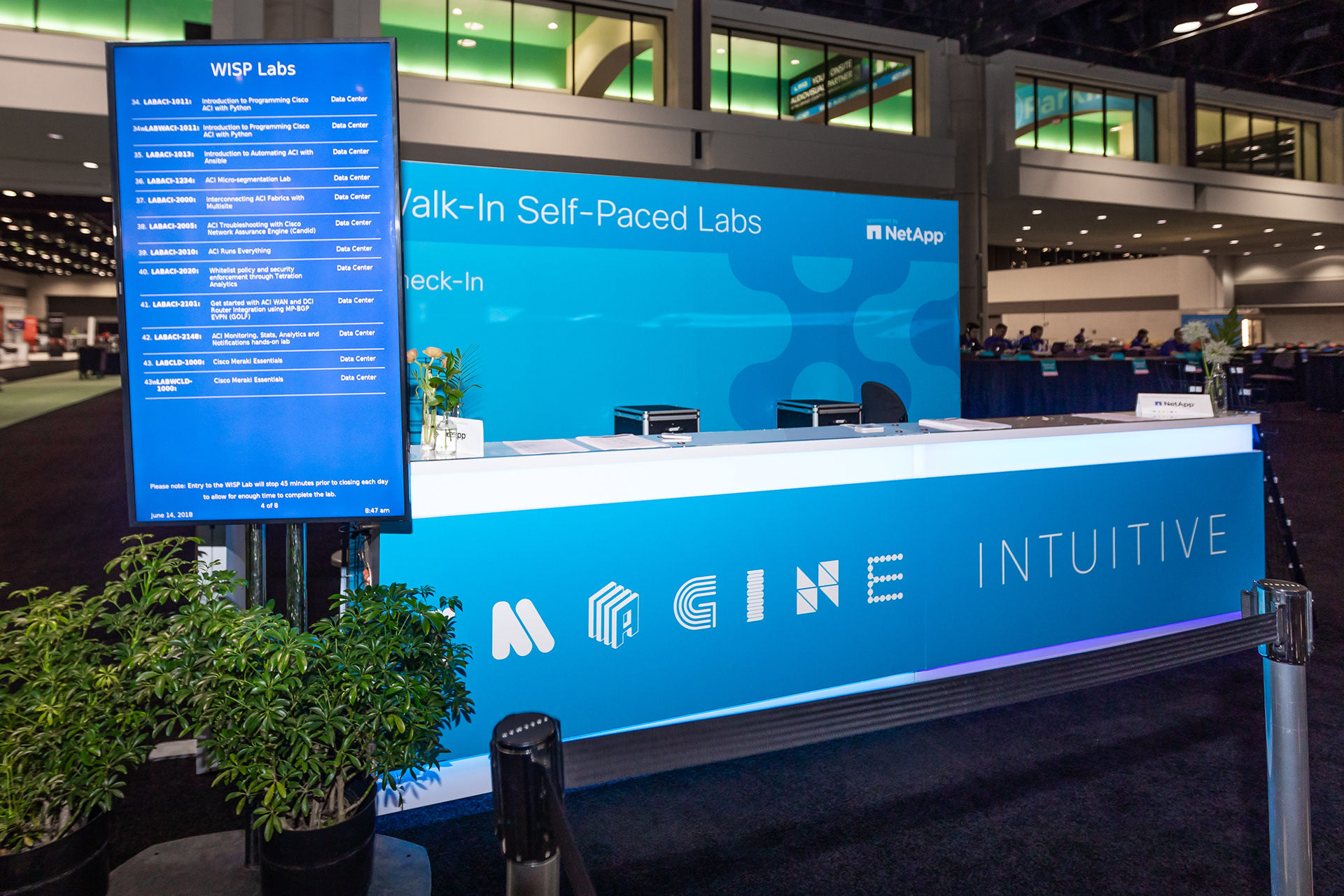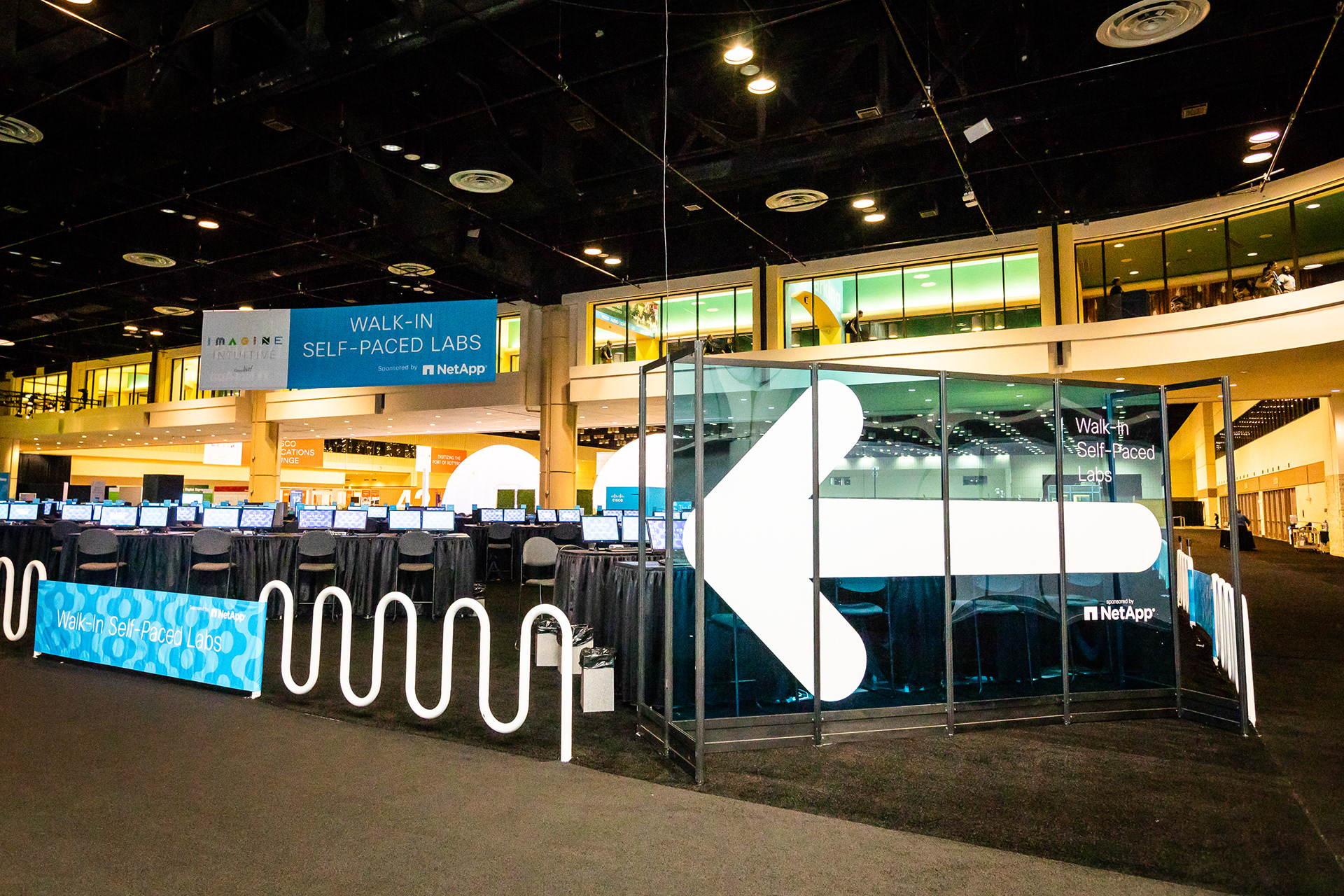 The Walk-in Self-Paced (WISP) Labs provide one-of-a-kind hands-on experience on a variety of products and solutions from Cisco. It provides the chance to work through pre-designed scenarios that show firsthand how these technologies can transform a business.
It allows full exploration with all configurations and new features, so that attendees can make informed recommendations on which solutions are right for their workplace.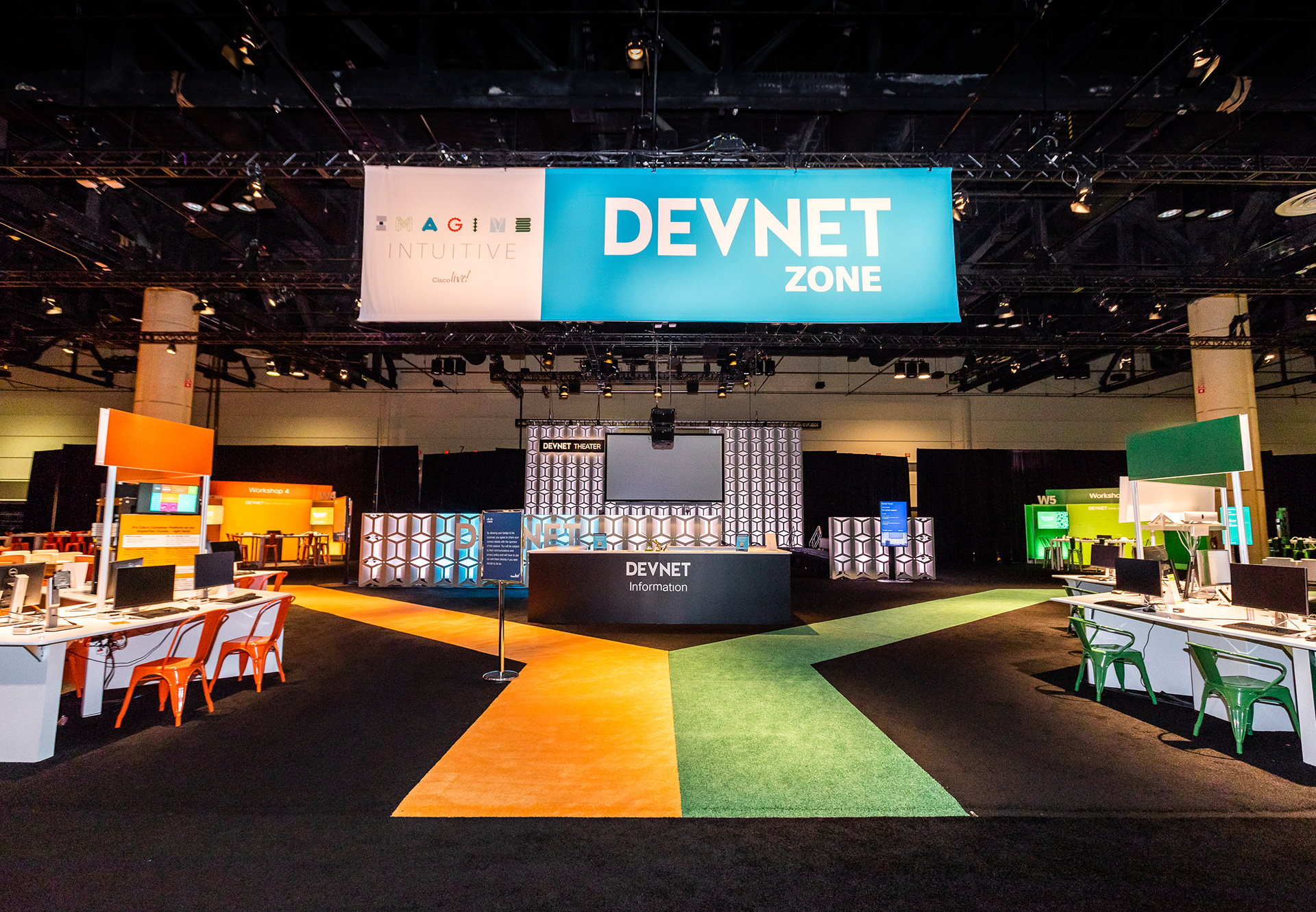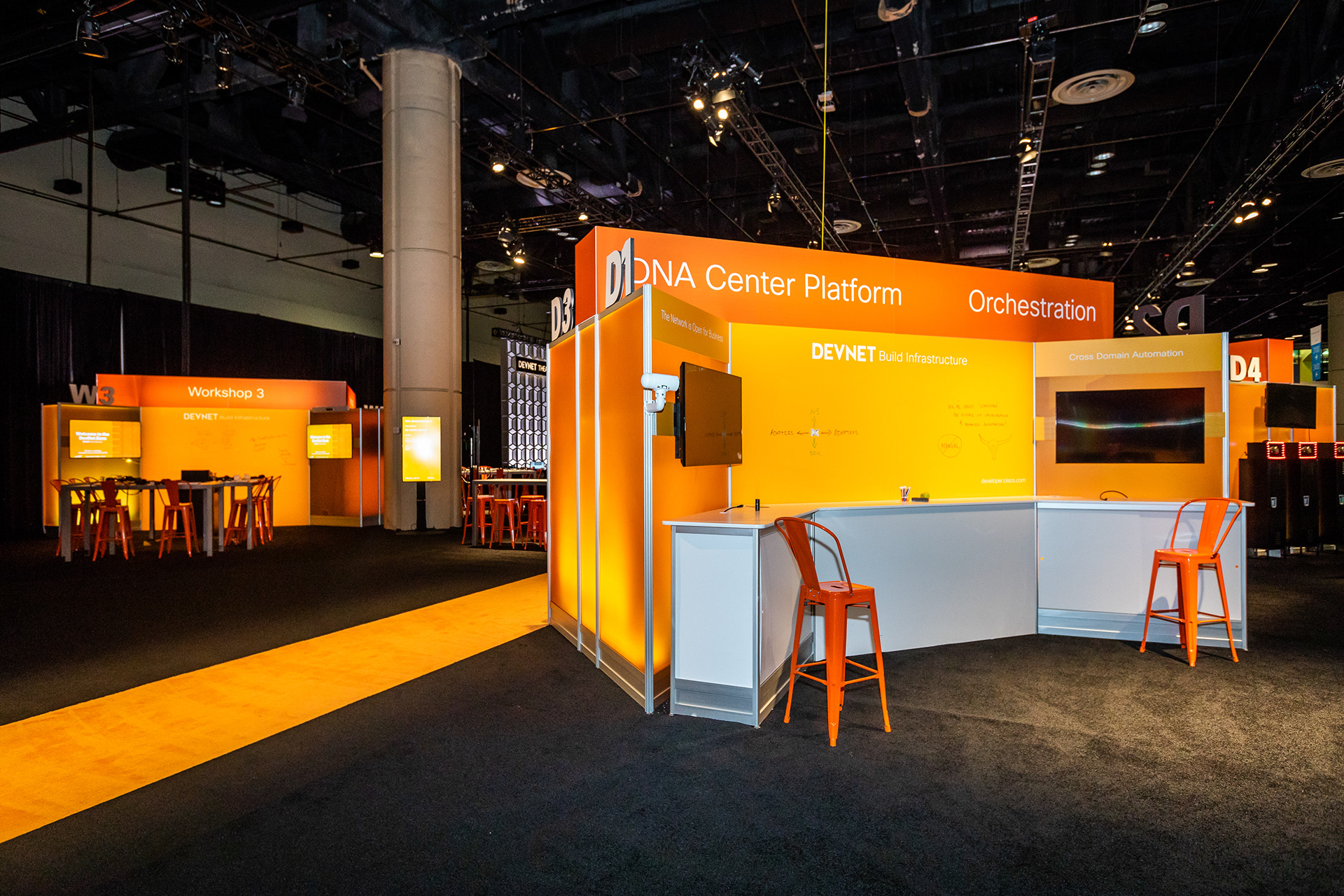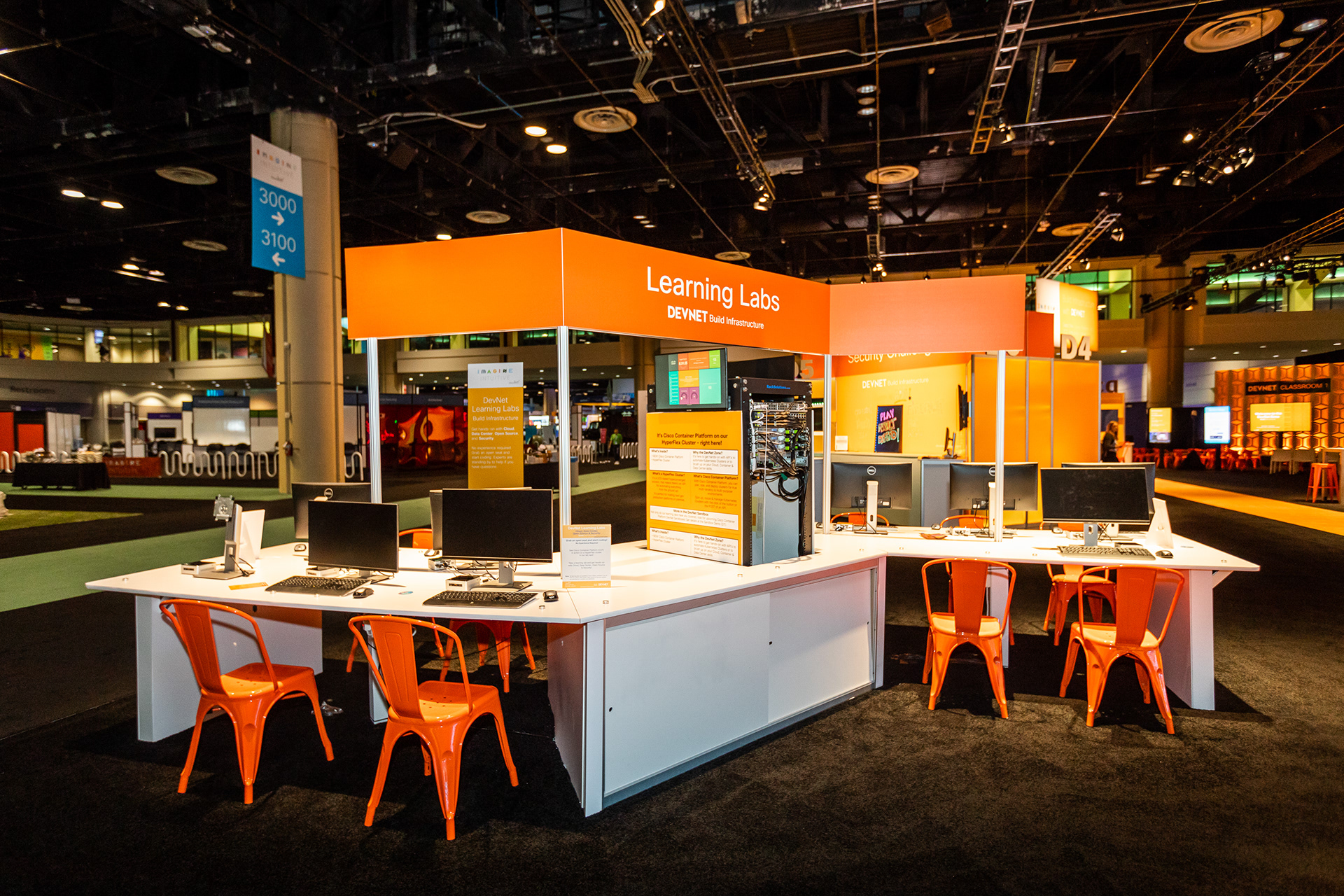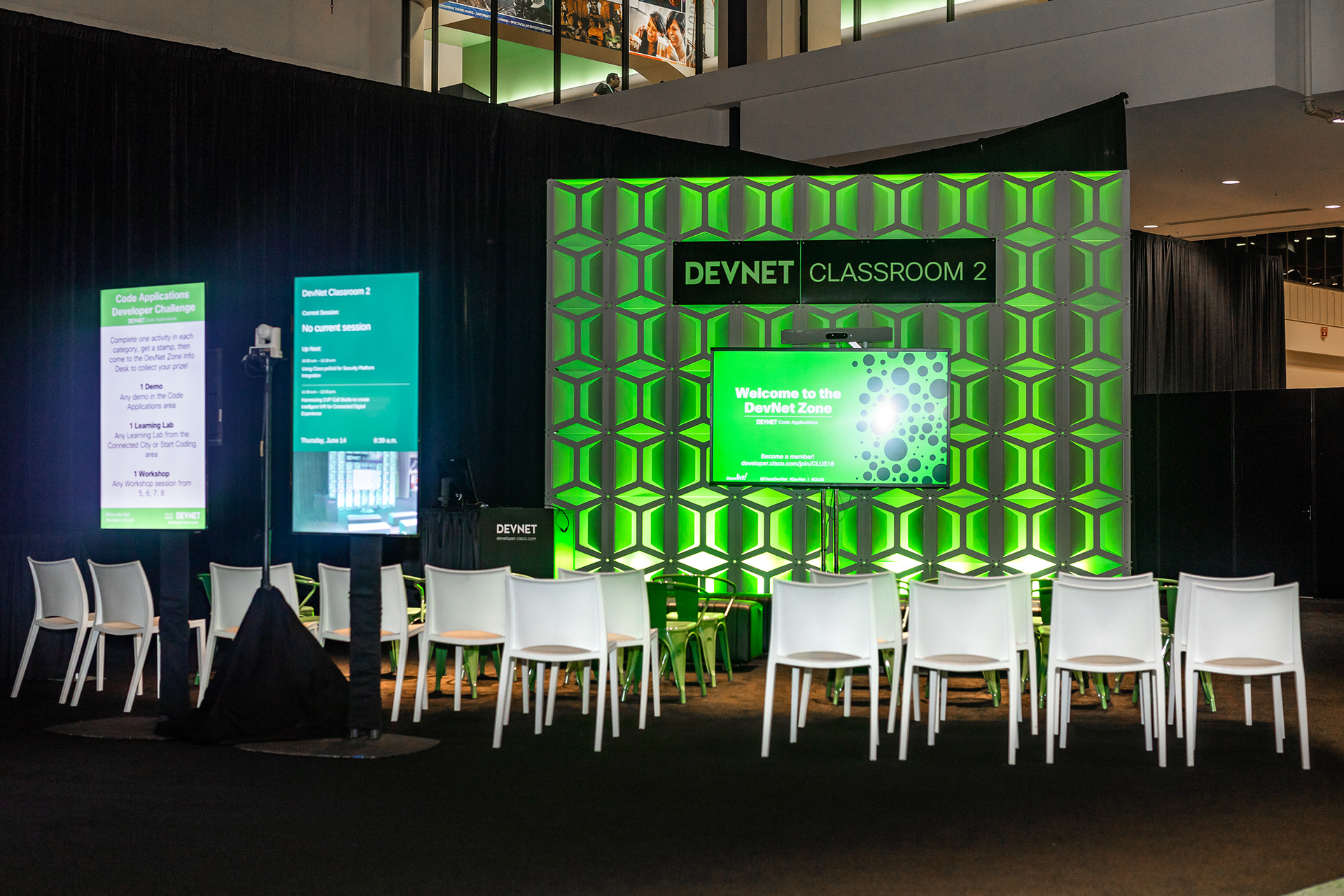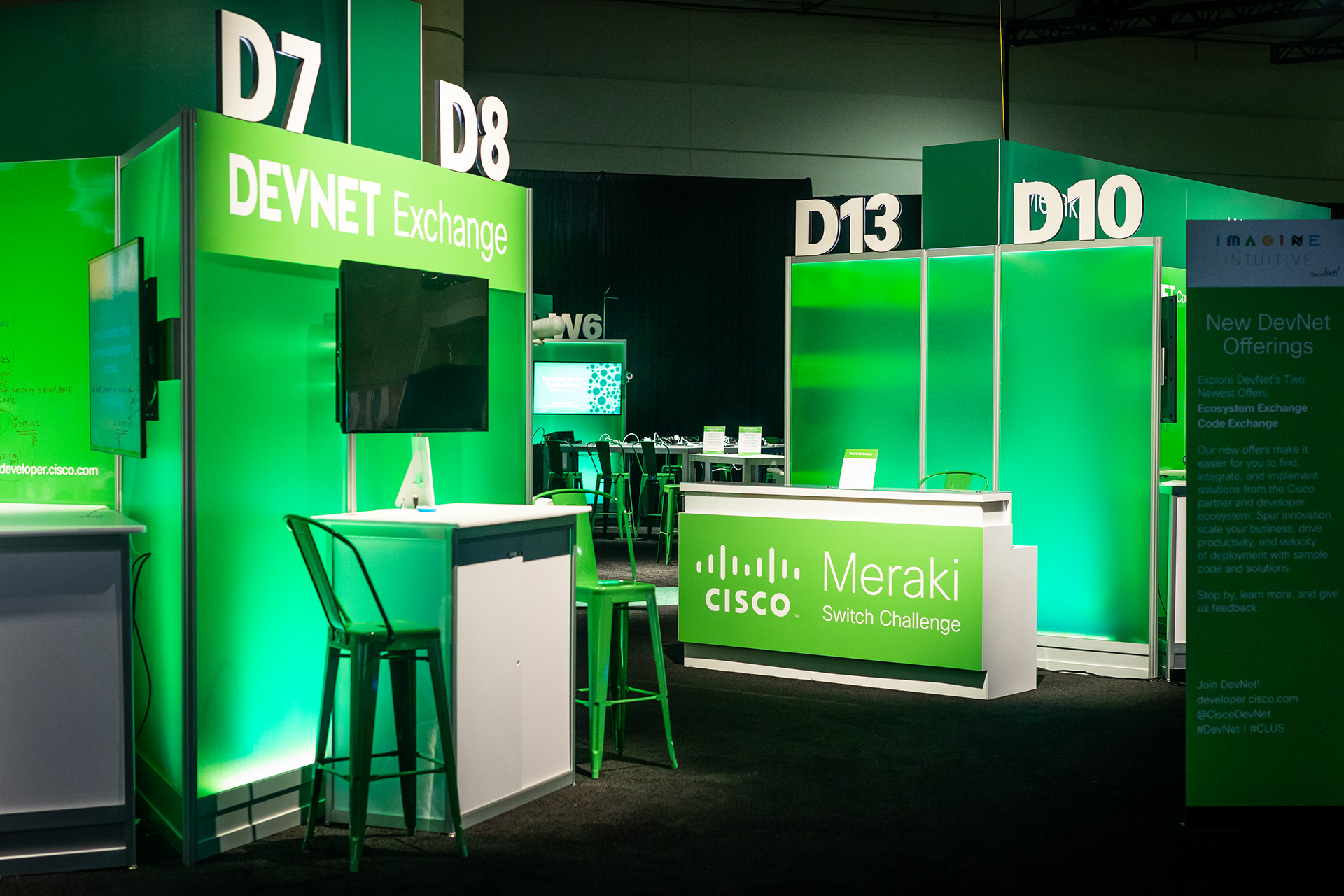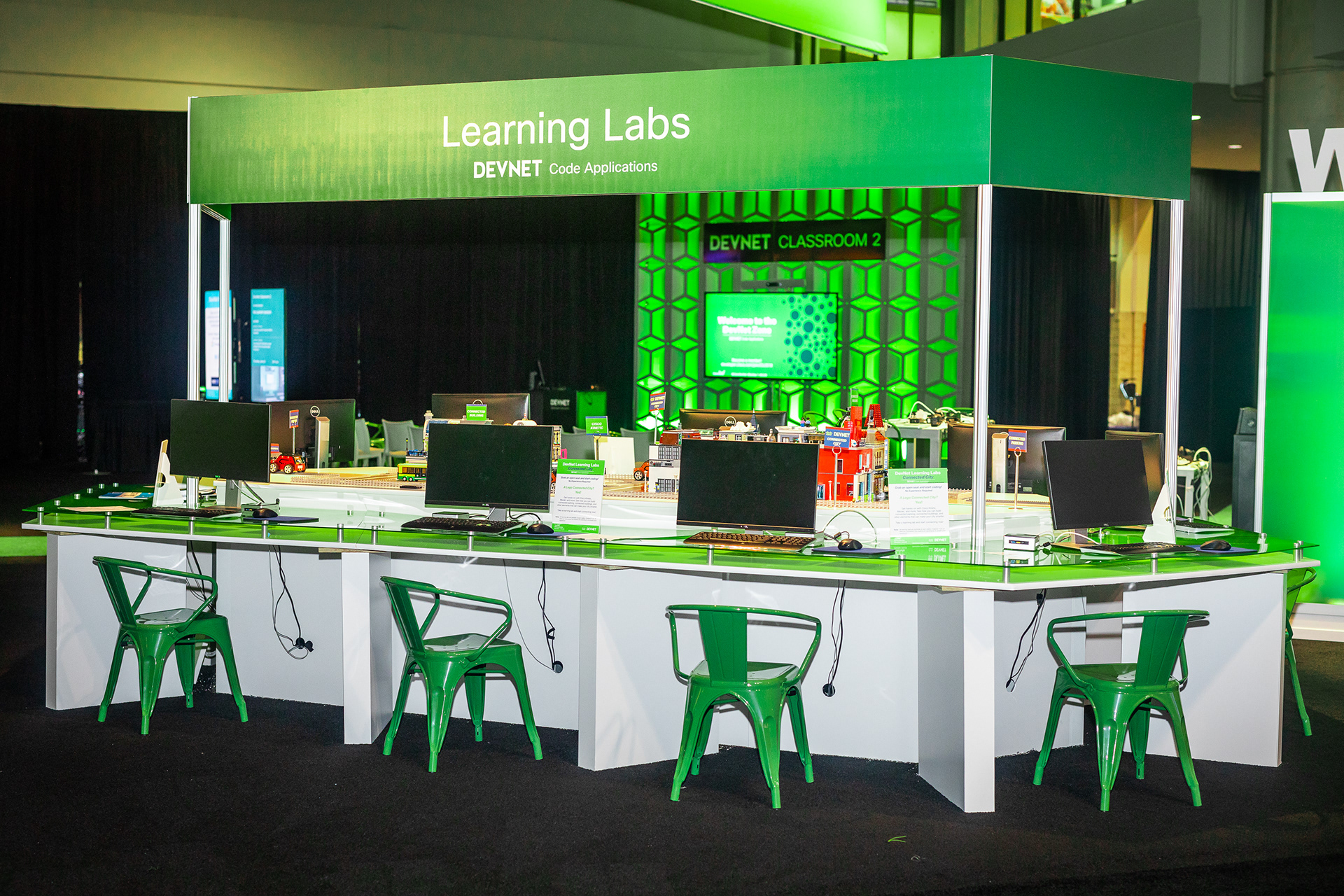 DevNet provides developers with the tools, resources and code needed to build innovative, network-enabled solutions. The zone features theater sessions, panels, workshops, learning labs, demos, classrooms and more. It also allows attendees to get face-to-face support from the developer teams.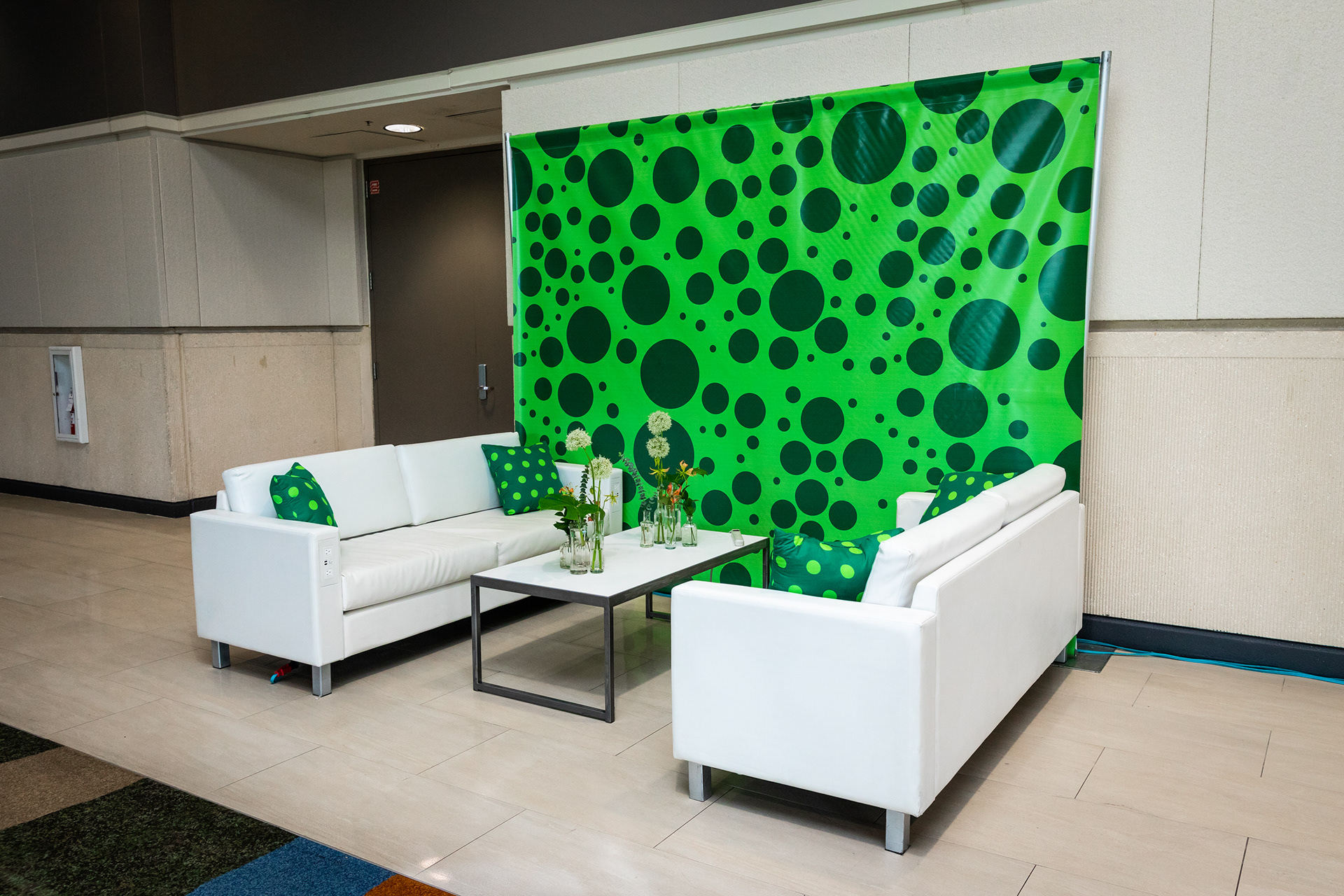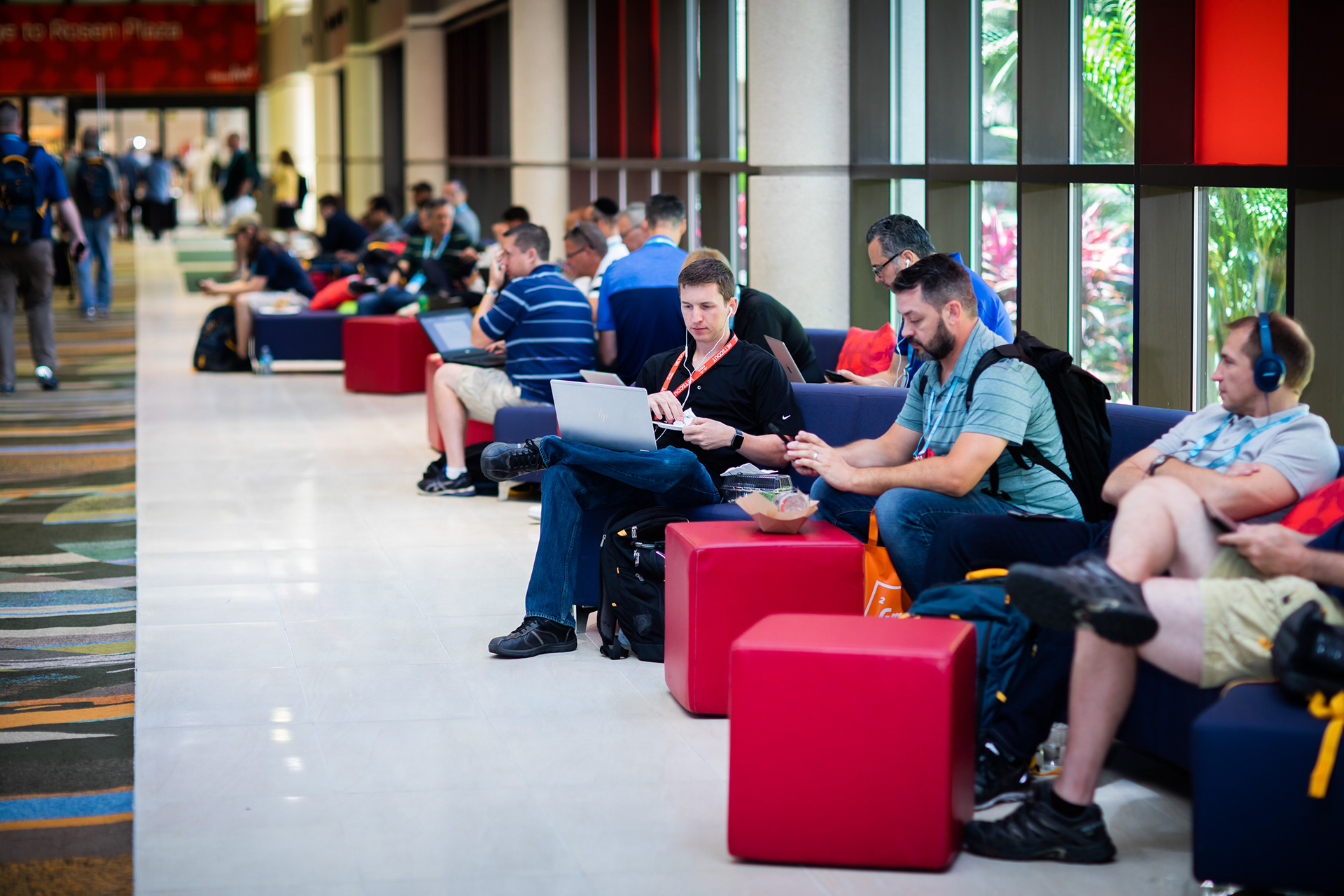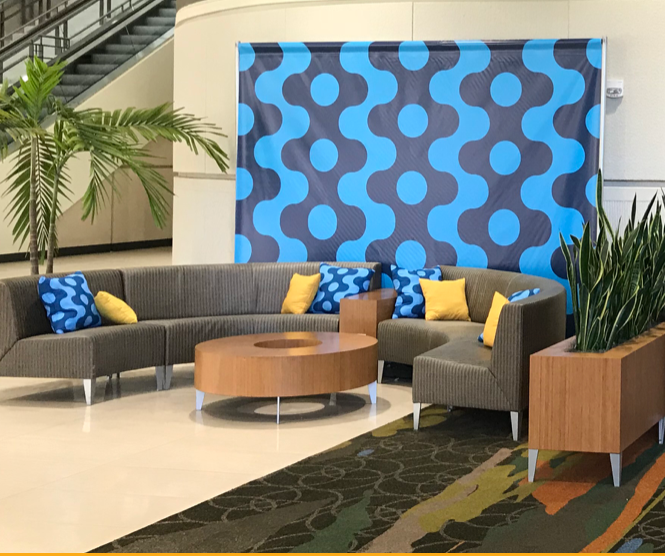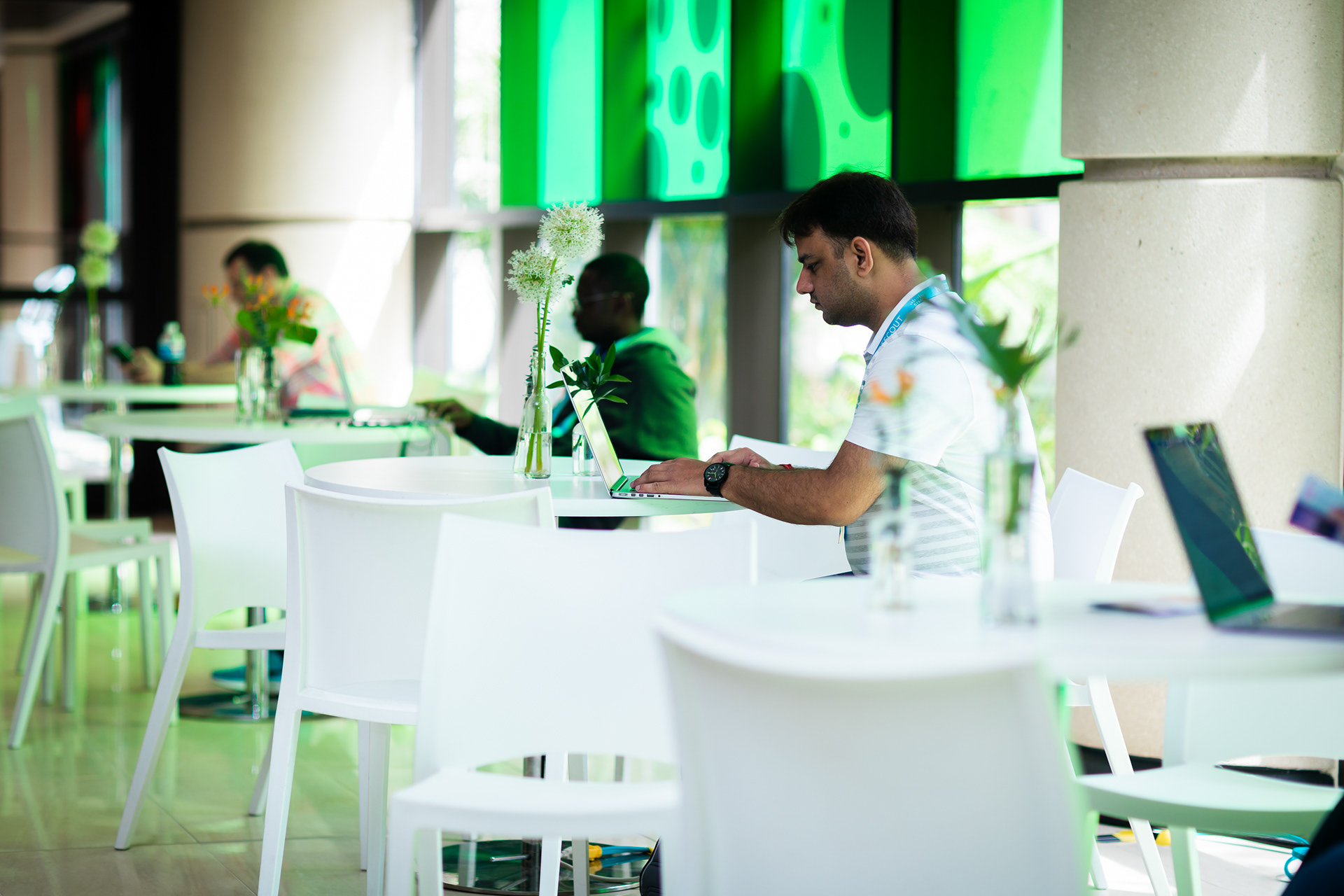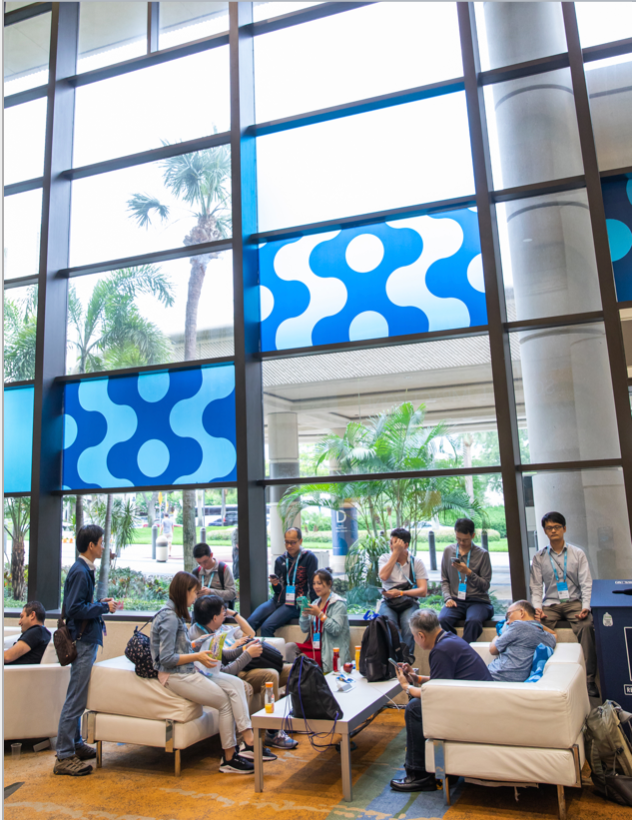 Lounge areas provided a space for attendees to relax, have meetings or, work. Lounges were color coded by four sets of patterns to go with the different levels of the convention center.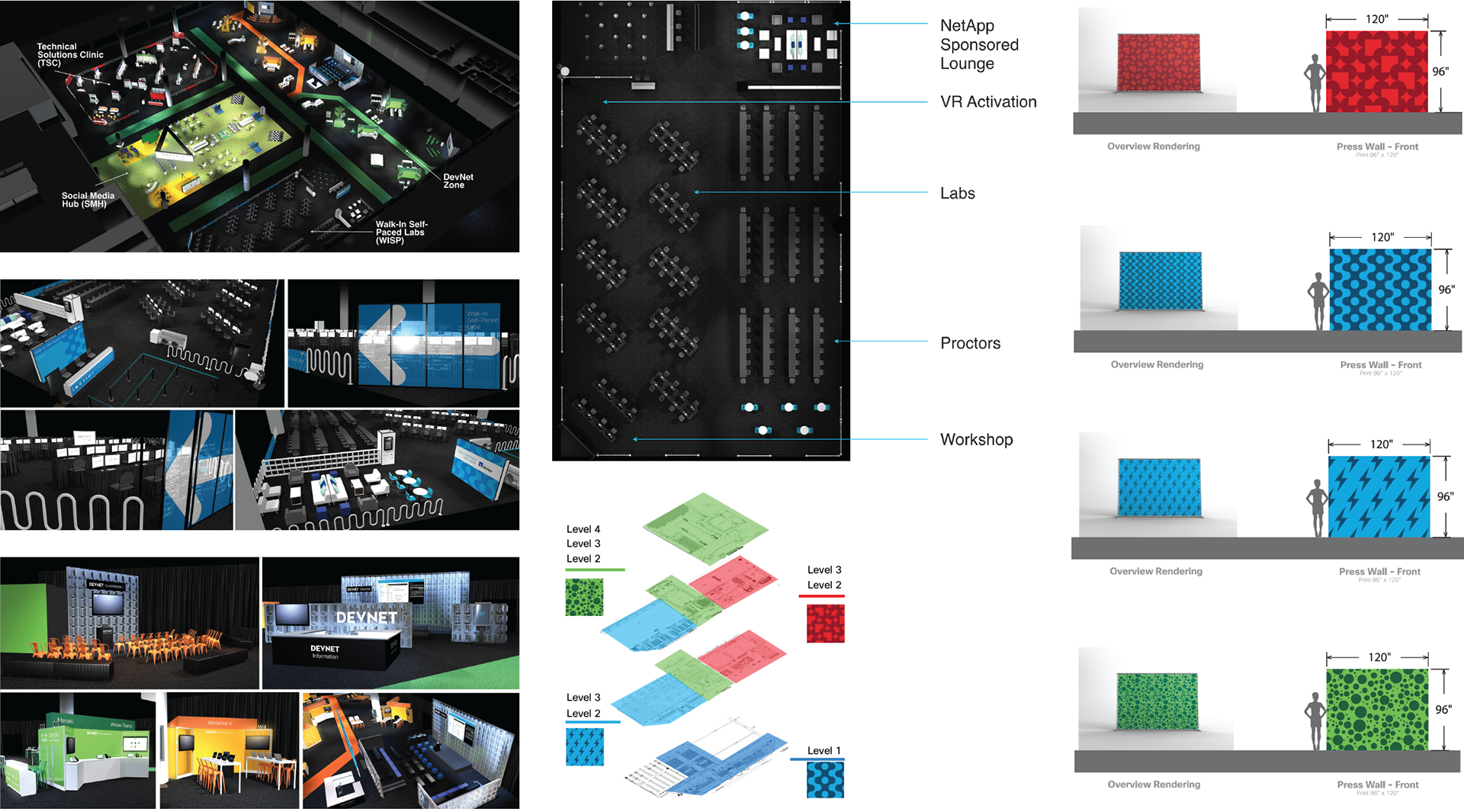 Process:
3D space renders and flat graphics